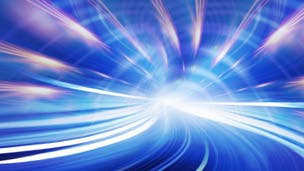 Academics from LSE say more money is needed to hit superfast broadband targets
The UK government is going to need at least an extra £1billion if it's to achieve ambitious broadband goals. That's according to a report from the London School of Economics (LSE), published this month.
The government has stated repeatedly that it wants 90% of the UK to have access to superfast broadband by 2015. In that same period, it wants to make sure everybody in the country has access to some form of broadband.
It's a noble aim, but, according to the LSE report, produced for analyst firm Convergys, one that's financially unrealistic.
According to LSE experts Paolo Dine, Claire Milne and Robert Milne: "Calculations suggest that the overall cost of reaching both targets could be £2.4billion. By the end of 2015, about £1.3billion of public funding ... will have been spent.
"This is unlikely to be enough to ensure both 100% fast broadband coverage and 90% superfast broadband coverage. On the basis of these figures, to reach both targets by then there has to be an extra £1.1billion, which is the funding gap that the private sector needs to fill."
The report also stated that a lack of demand for superfast broadband could be an issue, and said the government isn't doing enough to get non-users online.
In an article for LSE, Claire Milne wrote: "The report highlights how modest public funding for broadband is compared with that for transport or energy, leading to the assessment of a £1billion shortfall for superfast broadband deployment.
"Yet funding for broadband infrastructure in turn hugely outweighs money available for getting non-users online."
Want to stay up to date with the latest broadband news? Then follow us on Twitter, Facebook or Google+. Or, compare the latest broadband deals at Broadbandchoices.co.uk