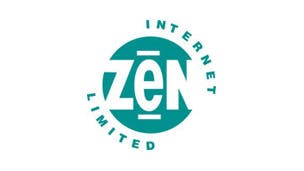 Set-up price for Zen Fibre Optic Broadband down 25% to £60.
Broadband provider Zen Internet has reduced the installation fee on all of its superfast fibre optic services. The initial set-up cost for Zen's Fibre Optic Broadband is now just £60, down from £80.
Andrew Saunders, head of product management and marketing at the firm, said he hoped the price drop would make it "even easier" for people to access Zen's award-winning broadband.
He added: "We believe that we have the strongest portfolio of fibre optic broadband products in the UK, having worked with BT since the initial fibre optic broadband trials.
"We have hands-on experience of the technology that other providers cannot match, and the latest, most up to date information on progress and future plans."
Last week, Zen Internet announced it was doubling the top speeds of its existing fibre optic broadband services. The provider is now offering download speeds of up to 76Mb and upload speeds of up to 19Mb.
Only the cheaper Fibre Lite package, with download speeds of up to 38Mb and upload speeds of 1.9Mb, will not be receiving the upgrade.
Last month, Zen Internet announced it would be doubling the usage allowances on all of its fibre optic broadband services. Customers now have a choice of 20GB, 200GB, 400GB or a massive 1,000GB monthly download limit.