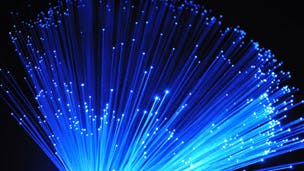 Next-generation access will come to Scotland's rural areas thanks to Scottish government investment
Communities across the Highlands and Islands of Scotland will get superfast broadband by 2020, thanks to £120million of investment from the Scottish government.
The funding will ensure that homes and businesses in areas such as Caithness, Orkney and Shetland benefit from next-generation internet access for the first time.
The Highlands and Islands Enterprise (HIE), the Scottish government's development agency for the region, is in discussions with BT about how superfast broadband can be brought to some of Scotland's most rural and isolated areas.
Doing this will require a variety of technical solutions, including both underground and underwater cables to connect island communities.
Cabinet secretary for infrastructure and capital investment, Alex Neil, said: "Scotland's ambition to deliver world-class digital connectivity by 2020 has received a boost today, with the announcement of £120million for the Highlands and Islands.
"Everybody in the Highlands and Islands recognises the importance of access to superfast broadband, not just for the future of our local economies, but indeed for the future of our children, for our education, our health and every aspect of life in the modern world."
Neil was speaking at the Convention of the Highlands and Islands, a twice yearly meeting designed to develop the relationship between government and the people of the Highlands and Islands.
Public investment has previously been used to help provide basic broadband to around 99% of premises in the Highlands and Islands.

Want to stay up to date with the latest broadband news? Then follow us on Twitter,  Facebook and  Google+
Compare the latest broadband deals with our free online postcode checker