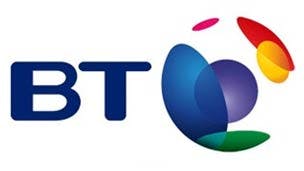 The chief executive of BT has met with the prime minister to discuss Britain's broadband future.
This is something of a "good news, bad news" situation. The good news is that BT seems committed to expanding the UK's fibre optic broadband infrastructure. The bad news is it will take some time for superfast broadband to reach the majority of UK homes - five or six years to be precise.
That's according to the telecom giant's chief executive, Ian Livingston, speaking to Prime Minister David Cameron during a cabinet visit to BT's research headquarters in Adastral Park, Suffolk.
"Within the next five or six years, fibre-based services could be available to more than 90% of UK premises with the majority able to access broadband speeds of up to 100Mb or above," said Livingston. His statement re-emphasises BT's timeline for fibre optic, which was outlined last month when the company announced its latest financial results.
The UK is still some distance from where the government would like it to be in terms of broadband infrastructure, particularly in rural areas. A July report by the telecoms authority Ofcom revealed that large parts of the country are well below government targets for broadband speed. In fact, many homes receive speeds under 2Mb - well below the UK average.
There are a number of reasons for this - some premises are a long way from an exchange, or populations are too low to make infrastructure upgrades commercially viable, at least straight away. Livingston told the Prime Minister that BT will investigate and invest in alternative broadband delivery options to improve services in these areas.
For example, the company is currently experimenting with 4G as a replacement for fixed-line broadband. 4G is next-generation mobile broadband, and considerably faster than current 3G services. Unfortunately, it's still a few years away, and it will be at least 2014 before it is available to the general public - another good news, bad news situation.