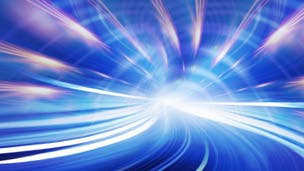 Council to invest £70m in local internet framework, offering all homes and businesses a speed of at least 2Mb and superfast fibre connections for nine out of 10.
North Yorkshire County Council is to launch a massive high-speed broadband scheme, upgrading every household and business connection across the entire region.
The council plans to invest £70million in improvements to local internet infrastructure, the Yorkshire Post reports. Within the next three years, it aims to provide a guaranteed minimum speed of 2Mb to every home and business in North Yorkshire, the most rural county in England.
In a deal with a major telecoms firm, with funding from both UK and EU government as well as private investment, it is hoped that by 2015 around 90% of North Yorkshire premises will have access to superfast fibre optic broadband.
Councillor Carl Les, deputy leader of North Yorkshire County Council and chairman of the Connecting North Yorkshire project, told the newspaper: "This is a massive event for North Yorkshire. It is going to make a huge difference to so many people's lives."
He added: "It's not an exaggeration to compare this sweeping technological revolution to the creation of the railways in the 19th century, or the development of air travel in the 20th."
It is all part of the government's plan for Britain to have the best broadband network in Europe, with superfast fibre optic connections reaching 90% of the country by 2015.
Earlier this month, senior lobbyists from the Country, Land & Business Association warned that the government was "unlikely" to meet its ambitious set of objectives.
Want to stay up to date with the latest broadband news? Then follow us on Twitter, Facebook or Google+. Or, compare the latest broadband deals at Broadbandchoices.co.uk