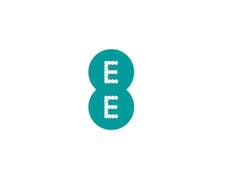 But short-term benefits of superfast fixed-line and mobile broadband 'overstated,' says new report.
The UK's first 4G mobile network, which provides mobile internet speeds five times faster than existing 3G networks, has gone live.
EE, which also runs the Orange and T-Mobile networks in the UK, has also launched a fixed-line fibre broadband service, which provides speeds up to eight times faster than the country's average.
From today the 4G service is available in 11 cities - Bristol, Birmingham, Cardiff, Edinburgh, Glasgow, Leeds, Liverpool, London, Manchester, Sheffield and Southampton.
EE aims to expand its 4G coverage by 2,000 square miles every month, meaning it will be available in five more cities before Christmas, rural locations in 2013 and to 98% of the population by 2015.
Its fibre broadband is now available to 11 million households and businesses, offering download speeds of up to 76Mb. The current average speed in the UK is 9Mb, according to communications regulator Ofcom.
Olaf Swantee, CEO of EE, said: "Today is a landmark day for our company, the UK mobile industry and, most importantly, the country's businesses and consumers.
"But this is just the start as our 4G network will continue to grow stronger and wider by the day. We're investing £1.5billion in our network to be the first company to offer mobile 4G in the UK, alongside the biggest 3G network."
EE believes that the launch will provide a "timely boost to the UK economy," but expectations of the short-term returns of superfast fixed-line and mobile broadband "may be overstated," says a new report.
"Over time, superfast broadband will undoubtedly provide a platform for numerous positive changes in the life of the nation," said Denis McCauley, director of Global Technology Research at the Economist Intelligence Unit, an economic analysis company, and editor of the report.
"A dose of reality is in order, however, about the scale of the impact in the shorter term. For many anticipated benefits, it is less about building bigger pipes and more about the need for established systems, processes and skills to evolve," he warned.
Are you considering switching to 4G? Let us know why if you are in the comments section below.
How would you rate Broadbandchoices.co.uk?    Help us improve our website by clicking on this link and writing a review.
Stay up to date with the latest broadband news: Follow us on Twitter, Facebook or Google+.