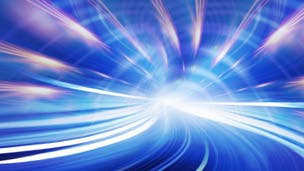 "A dose of reality is in order" regarding the short-term benefits of fibre broadband and 4G, says analyst, with the switch unlikely to have the same impact as the move from dial-up to broadband
The expectations of the early impact superfast broadband will have on the economy as well as on education, healthcare and other services 'may be overstated', according to a new report.
While 'confident' of the long-term benefits of 4G and fibre, Superfast Britain? Myths and realities about the UK's broadband future says that many anticipated new services can be delivered by existing networks.
The report, by economic analyst company the Economist Intelligence Unit (EIU), also says that there are numerous obstacles to utilising even our existing technological capabilities effectively.
These include a shortage of the digital skills needed to fully exploit the ADSL broadband and 3G networks we already have and an 'ingrained resistance to change'.
"Over time, superfast broadband will undoubtedly provide a platform for numerous positive changes in the life of the nation," said Denis McCauley, director of Global Technology Research at the EIU and editor of the report.
"A dose of reality is in order, however, about the scale of the impact in the shorter term," he warned. "For many anticipated benefits, it is less about building bigger pipes and more about the need for established systems, processes and skills to evolve."
The report also found that the switch from ADSL to fibre is unlikely to have the same impact as the move from dial-up internet access to broadband in the short-term, while broadband speed alone won't revolutionise education or healthcare.
It also argued that wider access to existing broadband may be as beneficial as the roll-out of superfast, as 'the more people are connected, the greater the potential benefits to all'.
How would you rate Broadbandchoices.co.uk?  Help us improve our website by clicking on this link and writing a review.
Stay up to date with the latest broadband news: Follow us on Twitter, Facebook or Google+.