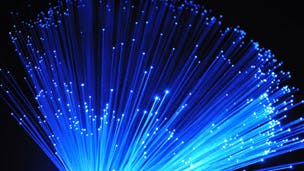 Letter from Conservative MEPs highlights importance of mobile broadband.
The new culture secretary Maria Miller has been told by her own party that she needs to "get a grip" on superfast broadband technology,  The Huffington Post  has reported.
A letter from 20 Conservative members of the European Parliament (MEPs) states that the deployment of superfast communications technology, such as fibre optic and 4G mobile broadband, must become a priority, as the UK is falling behind other countries.
The letter claims that better superfast broadband coverage will benefit small and medium businesses, and help boost the economy, and that a "revolution" in how superfast is being delivered is essential for this to happen.
"There has been substantial progress in some geographic areas, but there are still significant parts of the UK when connectivity (both in terms of speed and access) is running behind that of our competitors," reads the letter.
"We believe that broadband, both fixed and increasingly mobile, is key to delivering economic recovery and growth."
The 20 MEPs behind the letter also sent Miller a report, which they feel demonstrates the importance of both 4G mobile broadband and fibre optic cables in driving digital growth in the UK.
According to the report, both mobile and broadband must be developed together if the government's digital strategy is to be effective.
But what do you think? Is 4G more important than fixed-line broadband? Is the government getting broadband right, or all wrong? Let us know what you think in the comments section below.
How would you rate Broadbandchoices.co.uk?  Help us improve our website by clicking on this link and writing a review.
Stay up to date with the latest broadband news: Follow us on Twitter, Facebook or Google+.