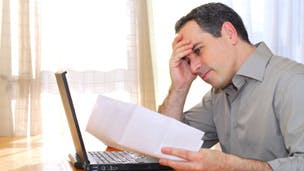 Broadband provider challenged over 'misleading' marketing claims.
A leaflet sent out by Virgin Media has been banned by the Advertising Standards Authority (ASA) after a complaint was made over 'misleading' inaccuracies it contained.
According to the ASA's official record of the complaint, the offending piece of through-the-door advertising, for the cable provider's fibre optic broadband, was headlined: "We've already connected [street name]. So it's really easy to turn you on."
One resident complained, disputing the leaflet's claim that his street was already connected. He argued that this was inaccurate and could be misleading to consumers.
His complaint was upheld and Virgin Media have been banned from ever using the leaflet again.
"The ad must not appear again in its current form. We told Virgin Media to ensure they did not in future state or imply that consumers were likely to be able to obtain their services if that was not the case," said the ASA.
In July, the ASA banned a Virgin Media television advert, featuring Olympic sprinter Usain Bolt, which claimed that customers could say "bye-bye to buffering" when they sign up for superfast broadband.
The watchdog ruled that the provider could not possibly deliver what the ads promised.
Another Virgin Media broadband advert, this time for a broadband and phone bundle, was banned in April by the ASA, which ruled that the terms and conditions in the advert were too small for a person with regular sight to see.
How would you rate Broadbandchoices.co.uk? Help us improve our website by  writing a review.
Stay up to date with the latest broadband news: Follow us on Twitter, Facebook or Google+