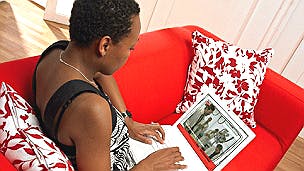 Provider's 100Mb broadband customers speed to be bumped up by 20%
Virgin Media has now begun boosting the speeds of its fastest broadband from 100Mb to 120Mb, giving existing customers the fastest widely available broadband in the UK.
The cable provider has upgraded 40% of its network to enable faster speeds as part of its ongoing Double Speeds project, which is due for completion next summer.
Following the upgrades, Virgin Media will offer 30Mb, 60Mb and 120Mb broadband, making it the only major UK provider with superfast speeds - defined as over 24Mb by communications regulator Ofcom - as standard.
Jon James, executive director of broadband at Virgin Media, said: "Virgin Media has led the greatest developments in broadband in the UK over the last decade, and our 120Mb service continues to ensure that our customers across the country get the very best that today's technology offers."
Starting in February 2012, the mass roll-out of faster services has seen Virgin Media engineers upgrading customers from the company's previous 10Mb, 20Mb, 30Mb and 50Mb broadband.
Once complete, every Virgin Media household should have internet speeds at least double those they had at the beginning of the year.
Are you a Virgin Media broadband customer? Have you had your speed doubled yet? If so, let us know what you think of your new broadband speed below.
How would you rate Broadbandchoices.co.uk?  Help us improve our website by  writing a review.
Stay up to date with the latest broadband news: Follow us on Twitter, Facebook or Google+