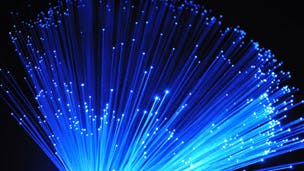 Niche broadband start-up Hyperoptic lays into UK's mainstream providers.
A leading broadband entrepreneur has criticised BT Infinity, suggesting it shouldn't be classed as fibre optic since it still uses old-fashioned copper telephone wires.
Boris Ivanovic, co-founder of Hyperoptic - the start-up behind Britain's first 1Gb fibre-to-the-home (FTTH) broadband service - told LondonLovesBusiness.comthat mainstream providers have "no incentive" to offer ultrafast speeds.
Taking aim at BT's fibre service, he said BT Infinity is no match for what Hyperoptic is able to offer.
"We bring fibre directly to your house. BT Infinity claims to be fibre, but it only uses fibre from the exchange to the cabinet. For the last mile, from the cabinet to the home, it still uses copper [wire], which is why their service suffers performance drops.
"They have to say 'up to' with their offers - for example, up to 30Mb - as only a small number of customers ever get this speed. With our speeds, if we offer 100Mb or 1,000Mb that's precisely what you get, upload and download," said Ivanovic.
He went on to say the major UK broadband providers - BT, Sky, TalkTalk, Virgin Media and Everything Everywhere (EE) - "control the market" and have nothing driving them to increase speeds further.
"They'd just be spending money on their existing customers for no gain, whereas we need to win customers," he told the London business news website.
Ivanovic went on to say that FTTH can't be sold as a standard product, as "every house is different" and must be surveyed to see if it's suitable, but that BT would rather focus on "easier" tasks.
How would you rate Broadbandchoices.co.uk?  Help us improve our website by  writing a review.
Stay up to date with the latest broadband news: Follow us on Twitter, Facebook or Google+