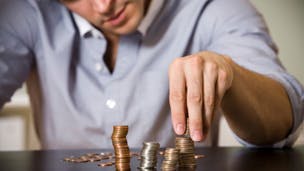 A Virgin Phone line could be the second most expensive landline in the country come February 2013, while the cost of some broadband bundles will go up by almost 10%
Virgin Media will hike the prices of its broadband bundles and landlines next year, with the cost of some packages rising by almost 10%.
The price of a Virgin Phone line will go up by £1.09, from £13.90 a month to £14.99 a month, on Friday 1 February, 2013, personal finance news website  This Is Money has reported.
This could see a Virgin Media landline become the second most expensive from a major UK home phone provider come February, unless one of its competitors makes its line rental more expensive before then.
At present, BT's line rental, at £14.60 a month, is the most expensive, and this will rise by 85p to £15.45 a month from January 2013. Sky and TalkTalk line rental is jointly the second most expensive line rental in the land at the moment at £14.50 a month. TalkTalk willl take the mantle itself in January, when its line rental increases by 45p to £14.95 per month.
However, Virgin Media will now succeed TalkTalk the following month by a margin of 4p. It is the latest home phone provider to announce its increasing its line rental, following TalkTalk last month and BT and Sky in August.
The broadband bundle that will see the biggest price increase is the Starter bundle. It will cost £36.99 a month from February, an increase of £3.09 - or over 9% - from £33.90.
The cost of the Premiere Collection - which bundles together up to 60Mb broadband, Virgin Media's TiVo digital TV service, line rental and calls - will increase by 7% to £62.99, up by £4.09 from £58.90.
The Essential Collection - up to 30Mb broadband, TiVo, line rental and calls - which currently costs £38.90 a month, will cost £40.99 a month from next year - an increase of£2.09, or over 5%.
A Virgin Media spokesperson said: "As part of our ongoing review of services, from Friday 1 February, 2013 we're making a few changes to our pricing. Customers will see an increase in their bills of about 5% on average and we are informing everyone who is affected now to explain what's happening.
"The changes affect new and existing customers, though if a customer is on a promotional offer, such as six months half price, we will honour it. Some of the increases may therefore happen at the end of their promotional offer."
Do you have a Virgin Media landline or broadband bundle? Let us know what you think of the prices rises in the comments section below.
How would you rate Broadbandchoices.co.uk? Help us improve our website by writing a review.
Stay up to date with the latest broadband news: Follow us on Twitter, Facebook or Google+.