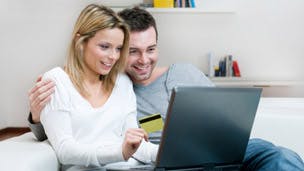 Wi-Fi and tablets are replacing talking and texting when it comes to the way we watch and engage with TV. broadbandchoices.co.uk looks at whether they could replace the television set too...
Just a few years ago, there was only one way of watching TV. Whether it was a television set in your living room or bedroom, you'd find out what was on in the TV guide, settle down on your sofa or bed just before it began and share the experience with family or friends watching with you.
Fast forward to the present day, and it's a different story. For a start, one in three people in the UK now use a smartphone and/or laptop while watching TV on a traditional television set, according to independent research from broadbandchoices.co.uk. In fact, around a third of us would now happily ditch our television set for another viewing device, such as a smartphone, tablet or laptop.
So, why are so many of us tapping away on a phone or a computer while sitting in front of the box? Why do so many of us now prefer to watch TV on an internet-connected mobile device? And could smartphones and tablets replace the traditional television set altogether? broadbandchoices asks the experts...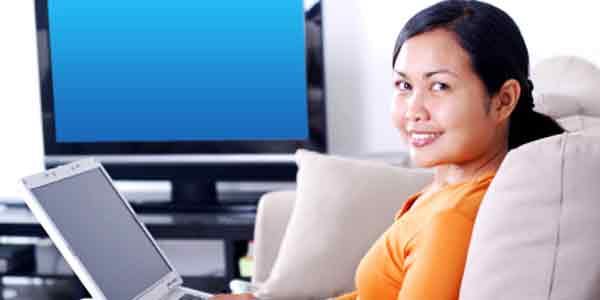 Second screening
Our research found that, of the 2,000 people surveyed, around one-third said they use a laptop while watching TV on a standard television set, just under a third use a smartphone, and a smaller proportion use a tablet computer like an Apple iPad or Samsung Galaxy Tab. The practice of using a mobile device while watching TV is known as 'second screening'.
"More of us are watching TV accompanied by a connected device; some individuals are accompanied by several devices, says Paul Lee, director of technology, media and telecommunications at financial services firm Deloitte. "We have been seeing this trend grow steadily over the past seven years."
According to Lee, the driving force behind second screening is fundamentally due to the increase in home Wi-Fi connections coupled with the rise in popularity of portable internet-connected devices such as laptops, smartphones and, most recently, tablets, creating a culture of "connected usage".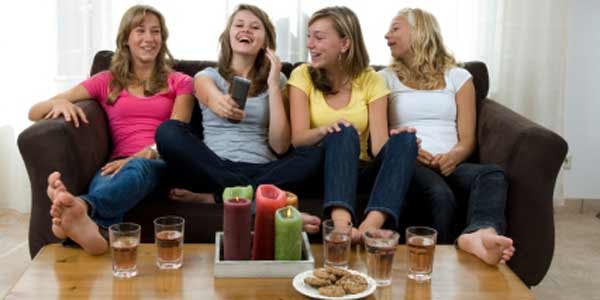 Social networking and TV
While that explains how many of us have a laptop, smartphone or tablet alongside us on the sofa, it doesn't explain why we're using them while we're watching TV. Is it simply the result of an inability to concentrate on one thing for more than a few minutes at a time due to the increasingly non-stop, 24-hour accelerated culture the internet is often accused of bringing about?
Not according to David Pierce, senior reviews editor at technology news network The Verge: "Some people like to say the second screen phenomenon is a result of our shortening attention spans, and our inability to fully pay attention to anything, but I think it's simply that we've found ways to augment the experience."
Pierce says we now use  to communicate when what we're watching is engaging us or attend to emails when we're not so interested. broadbandchoices' research backs this up, with over half of those who use a second device while watching TV using them for social networking and almost two-thirds using them to check or send emails.
If anything, the reason many of us are now using social networks on our smartphones and tablets while we are watching TV is because they increase our engagement with big TV moments, such as The X Factor final or the London 2012 Olympics, rather than distract us from them, according to Pierce.
A report published by Twitter last week said that 60% of the 10 million active Twitter users in the UK use the social network on a laptop, mobile or tablet while watching TV, and, at peak times, 40% of all tweets from UK users are about TV programmes currently being shown.
"We're more engaged in the second screen, augmented experience when important things are happening," Pierce explains. "Social media gives us the experience of having a million friends in the room with you, watching whatever you're watching - that's an incredibly exhilarating thing to be part of."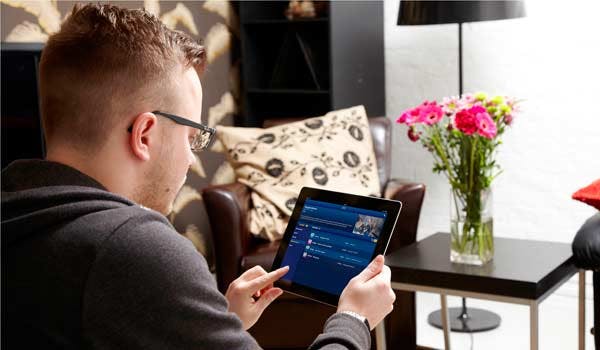 TV on tablets and smartphones
But, with a third of those polled by broadbandchoices revealing they would rather watch programmes on a tablet, smartphone or laptop than on a traditional television set, could we see internet-connected mobile devices, in conjunction with the humble home broadband package, replace the traditional television set as the main way we watch TV?
It's unlikely, according to Kate Russell, reporter for BBC technology TV show Click and author of internet business book  Working the Cloud: "The TV is too much the focal point for a family room for it to be in any immediate danger of extinction, and with connected TVs becoming more common their position will only get stronger, as we perhaps start putting aside our tablets and smartphones to do more online interaction through the big screen of the TV set instead."
However, Russell believes that with broadcasters now developing apps for smartphones and tablets which synchronise themselves with TV shows through audio cues - meaning they can even be used when watching a programme via a catch-up or on-demand service through an internet-connected television set, or smart TV - it looks like second screening at least is here to stay for the time being.
Are you a second screener? Would you ditch your television set to watch TV on your smartphone or tablet? Let us know in the comments section below.
Stay up to date with the latest news: Follow us on Twitter, Facebook or Google+
How would you rate broadbandchoices?  Help us improve by writing a review