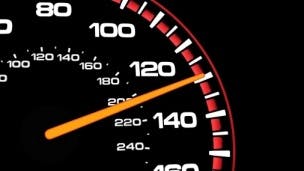 Northumberland town will be one of the first to get superfast broadband via the government's £20million Rural Community Broadband Fund
Residents of Rothbury will be among the first to get faster broadband funded by a government grant intended to provide high-speed internet access in hard-to-reach areas.
More than 1,500 homes and businesses in the Northumberland town will benefit from broadband speeds of 30Mb after being awarded £460,000 of funding.
The money, from the £20million Rural Community Broadband Fund (RCBF), was approved by the Department for Environment, Food and Rural Affairs (Defra) and the Department for Culture, Media and Sport.
The RCBF is providing 50% of the overall £920,000 cost of the project and contracts for the delivery of superfast broadband are due to be signed later this month.
It is hoped work could start as early as spring and local people have volunteered to help dig some of the cable trenches to get work underway.
Speaking while visiting Rothbury, Danny Alexander, chief secretary to the Treasury, said: "It's vital that we boost growth in rural areas such as Rothbury and support communities across the UK to get the infrastructure they need to compete on a global scale."
Richard Benyon, rural affairs minister, explained superfast broadband would help people and businesses in Rothbury "overcome the social isolation" created by the town currently lacking such a service and benefit the local economy.
The introduction of superfast broadband is expected to boost tourism in the area, improve health services and assist with education.
Do you live in a rural or isolated area with slow or non-existent broadband which would benefit from government funding? Let us know in the comments section below.
How would you rate Broadbandchoices.co.uk?  Help us improve our website by clicking on this link and writing a review.
Stay up to date with the latest broadband news: Follow us on Twitter, Facebook or Google+.