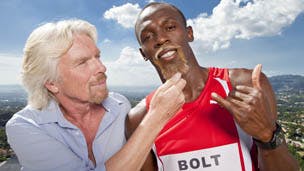 Broadband, phone and TV provider bought by telecoms giant Liberty Global as the British firm announces financial results for 2012.
Virgin Media has been sold to Liberty Global in a multi-billion-pound takeover.
The broadband, TV and phone provider accepted a $23billion (£15billion) bid from Liberty Global, a cable provider with almost 20 million customers worldwide. Earlier this week, there was speculation that Virgin Media was on the verge of being taken over.
Neil Berkett, chief executive of Virgin Media, said: "Over the past six years, Virgin Media has transformed the digital experience of millions of customers, catalysed a deep-rooted change in the UK's digital landscape and delivered impressive growth.
"I'm confident that this deal will help us build on that legacy."
Mike Fries, president and CEO of Liberty Global, said: "Adding Virgin Media to our large and growing European operations is a natural extension of the value creation strategy we've been successfully using for over seven years."
Details of the takeover came as Virgin Media announced its latest financial results.
The provider gained over 160,000 new broadband customers and almost 900,000 TiVo customers during 2012, bringing in profits of more than £260million.
It also revealed that the number of customers with 'superfast' speeds - of up to 30Mb or more - increased by 1.5 million last year. The total figure is now over two million, more than half of Virgin Media's broadband customer base.
In addition, more than 40% of new broadband customers take a speed of 60Mb or more.
Virgin Media is currently in the process of upgrading its network, doubling the speeds of all four million fibre optic broadband customers. The scheme is now over 75% complete.
Are you a Virgin Media customer and worried what the takeover will mean for you? Let us know in the comments section below.
Stay up to date with the latest news: Follow us on Twitter, Facebook and Google+
How would you rate broadbandchoices? Help us improve by writing a review