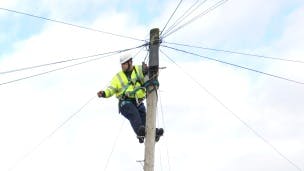 Fibre optic broadband will reach almost the whole county as a BT scheme is extended.
Superfast broadband will soon be available to virtually everyone in Cornwall.
BT had originally aimed to bring fibre optic connections to 80% of Cornish homes and businesses by the end of 2014, but is now planning to extend the network even further.
Superfast Cornwall - a £132million partnership between BT, the European Union (EU) and Cornwall Council - has so far cost less than expected.
The savings made are being reinvested to boost BT's coverage of fibre optic broadband to 95% of the region.
Liv Garfield, chief executive of Openreach, BT's local network division, said: "Cornwall was the first English county out of the block when it came to fibre broadband.
"The council's strong focus on extensive fibre coverage for Cornwall and the Scilly Isles is generating great results. We have been able to test run some new innovations and as a result we've delivered efficiencies, which are now enabling us to go further than we first thought possible."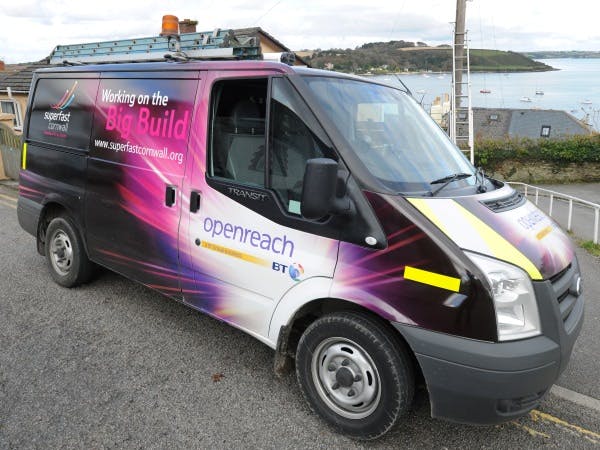 Communications minister Ed Vaizey added: "It's fantastic that 95% of homes and businesses in Cornwall are now set to reap the benefits of superfast broadband.
"The UK already does more business online than any other European country, and widespread access to superfast broadband will provide a tremendous boost to Cornwall's economy."
More than half of Cornwall's premises already have access to fibre optic broadband and over 20,000 customers have signed up to superfast services from 30 separate providers.
Last week, it was announced that the nearby Scilly Isles would receive £3.7million of investment in superfast broadband from BT. At the moment the area's 2,200 residents are connected to British mainland by a microwave radio link, which only offers slow internet speeds.
Are you still waiting for superfast broadband? Have your say in a comment below.
Stay up to date with the latest news: Follow us on Twitter, Facebook and Google+
How would you rate broadbandchoices? Help us improve by writing a review