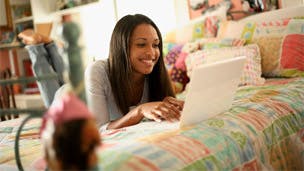 Superfast roll-out has so far brought fibre optic broadband to 15 million homes, giving half of Britain access to speeds of up to 80Mb.
Fibre optic broadband is now available to 50% of the UK population.
BT's superfast broadband roll-out has reached 15 million homes and businesses, meaning fibre optic broadband services like BT Infinity are now an option for half of consumers.
The £2.5billion scheme will aim to bring fibre optic broadband to least 66% of the country - that's 19 million premises in total - by spring 2014.
Liv Garfield, chief executive of Openreach, the division of BT that looks after Britain's national telecoms infrastructure, said fibre is at the "heart" of the business.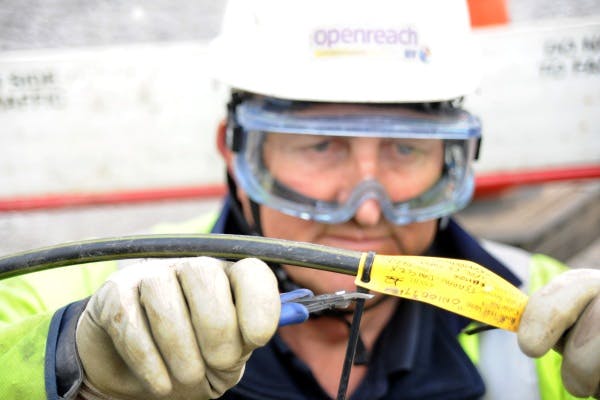 "We have now passed more than 50% of UK premises. This is a significant milestone and one that our engineers can be proud of.
"They've worked through many months of appalling weather to bring the benefits of fibre to cities, towns and villages and this is making a genuine difference to how people live their lives.
"Customers want faster speeds and that is what we'll give them. More than 60 providers are already using our network, so customers have plenty of choice."
As part of a plan to ensure Britain has the "best broadband in Europe" by 2015, ministers want 90% of homes and businesses to have access to superfast broadband. BT has committed a further £1billion to help the government reach its target.
Read more about fibre optic broadband
Are you still waiting for superfast broadband? Let us know in a comment below.
Stay up to date with the latest news: Follow us on Twitter, Facebook and Google+
How would you rate broadbandchoices? Help us improve by writing a review