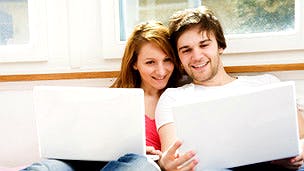 People in the village of Croxton have become the first in the whole of Norfolk with access to fibre optic broadband delivered through BT's superfast network.
A village in Norfolk has become the first to benefit from a £41million scheme to bring fibre optic broadband to some of the region's most rural areas.
The people of Croxton, near Thetford, which has a population of around 500 and approximately 200 households, now have access to superfast broadband with speeds of up to 80Mb.
It's the result of a collaboration called Better Broadband for Norfolk, in which the government has invested £15million, matched by £15million from Norfolk County Council and £11million from BT, the provider carrying out the work.
Under current plans, more than 80% of Norfolk's homes and businesses are expected to have access to superfast broadband by the end of 2015.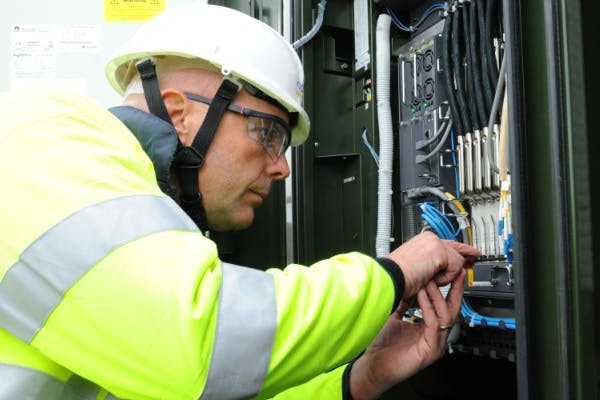 George Nobbs, leader of Norfolk County Council, said: "This isn't just about Croxton. There will be more and more of these announcements in the coming months and by the end of 2013 we'll be well on our way to transforming our broadband landscape forever."
Bill Murphy, BT's managing director for next-generation access, added: "It's a fantastic achievement that people in Norfolk are already seeing the benefits of this programme.
"This investment in fibre broadband will boost the local economy and help to create or protect local jobs both in communities like Croxton village and across the whole of Norfolk."
The Better Broadband for Norfolk scheme is part of a wider government investment in fibre optic broadband across the UK. At present, around two-thirds of the country is able to access superfast broadband services through BT's network.
As well as BT Infinity, the superfast broadband will also be available from providers that pay a wholesale fee to offer their own services using BT's broadband infrastructure, including Plusnet, TalkTalk, EE and Sky.
Data published last week by market intelligence firm Point Topic revealed 20% of home broadband connections in the UK are now superfast broadband connections.
Click to read more on fibre optic broadband
Still waiting for superfast broadband? Have your say in the comments section below.
Stay up to date with the latest news: Follow us on Twitter, Facebook and Google+
How would you rate broadbandchoices? Help us improve by writing a review