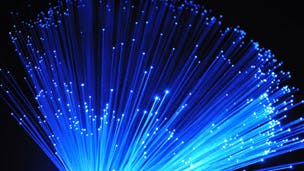 CityFibre's working with the local council to bring 1Gb fibre optic broadband to over 4,000 businesses in Peterborough. It's still early days, but the premises are due to start getting ultrafast internet this summer...
Peterborough's perhaps not the first place that springs to mind when thinking of technological innovation in the UK, but this might be about to change. Plans are afoot for an ultrafast broadband network in the city.
Work has now officially begun on the scheme to bring 1Gb broadband to 4,000 businesses - around 80% of Peterborough's firms - which is piloted by Peterborough City Council, in partnership with CityFibre, the country's largest provider of fibre optic broadband for smaller cities.
Download speeds of up to 1Gb will give Peterborough's businesses access to internet that's 56 times faster than the current national average for home broadband, according to UK communications regulator Ofcom.
Andy Starnes, CityFibre's development manager for Peterborough
"When broadband replaced dial-up it revolutionised global internet usage. Now the old broadband is in need of an upgrade."
Ed Vaizey, 

UK's communications minister
"This is tremendous news for Peterborough businesses and provides a significant boost to the government's transformation oh UK internet speeds already underway.
"I strongly urge businesses to make the most of this opportunity to ensure they're properly equipped to compete in today's digital age." 
Last week, similar plans were unveiled in York, where CityFibre's working with TalkTalk and Sky to bring 1Gb fibre optic broadband to thousands of North Yorkshire homes.
If you don't live within reach of a CityFibre project, but fancy the idea of an ultrafast 1Gb broadband connection, there's another provider that might be able to help.
Hyperoptic offers what's known as fibre-to-the-premises (FTTP), which, as the name implies, uses fibre optic cable and nothing else to connect you to the internet.
The reason its speeds are so impressive is because there's virtually no resistance to the digital signal with fibre, unlike with copper wire - notorious for losing speed the further information has to travel alonng it - which most fibre optic broadband still uses to connect you to the cabinet in your street.
The trouble is, because of the cost of installation, you need to be living in a shared building - like a block of flats - in order to get Hyperoptic broadband.
Much more widely available fibre broadband includes BT Infinity and Sky Fibre, which both offer download speeds of up to 76Mb, and Virgin Media, which offers download speeds of up to 152Mb.
Should other cities follow Peterborough's lead? Have your say in a comment below.
Stay up to date with the latest news: Follow us on Twitter, Facebook and Google+
How would you rate broadbandchoices? Help us improve by writing a review