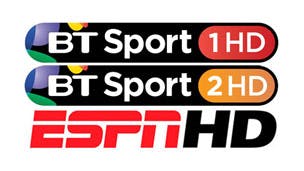 There wasn't much fanfare, but we've heard it straight from the horse's mouth that anyone with BT TV can now watch all three of the sports channels on their telly…
This morning, word on the street - or at least around the kettle at broadbandchoices HQ - was that BT's quietly switched things around to make BT Sport available on more TVs.
After a quick call to BT, it was official. With BT TV, you can now watch the BT Sport channels on telly even if you don't have BT Infinity, which is good news if you live in an area that's yet to receive BT's fibre optic broadband.
Access to BT Sport 1, BT Sport 2 and ESPN comes at no extra cost to BT broadband customers, but how you could watch them previously depended on your package.
Unless you had superfast BT Infinity, you could only stream BT Sport on BT's website, or the BT Sport mobile app. To get it on YouView, or an old Vision+ box, as a BT TV customer, you'd be forced to upgrade from copper broadband if you wanted to watch on telly.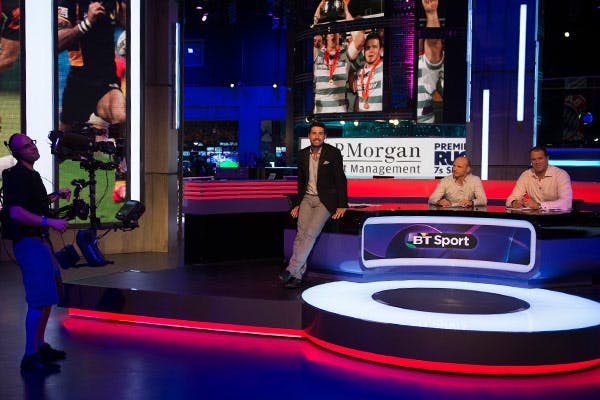 Oddly, the latest change wasn't actually announced. Apparently, it's been this way since 4 May but nobody'd even noticed. It was only when we saw this report by Martin Hoscik for seenit.co.uk that we knew anything anything about the change.
So, why isn't BT trumpeting this out with a great big fanfare? Why was the cat left to crawl out of the bag with a whimper that virtually everyone missed? Well, BT's trying to push broadband customers toward its more nimble BT Infinity packages.
It means there's a slight catch if you live in a place where fibre's an option already.
A BT spokesperson told broadbandchoices: "Customers can only take the 'over-copper' service if they're not in an Infinity-enabled area. Where superfast fibre-based broadband is available, customers must upgrade to Infinity in order to watch BT Sport on the TV."
They also said: "Existing customers will need a line of sufficient stability and a line speed of more than 5.25Mb to qualify, and new customers will need a line speed of 6.25Mb."
This means that if you live in an area where broadband speeds stink, you'll have to wait as long as it takes fibre to arrive at your door before you can fully enjoy BT Sport.
With slow speeds it's unlikely you'd be able to stream either - so you'll have to go without, unless you have Sky TV, with which BT Sport's free as long as you've got BT broadband.
If you want BT Sport on BT TV, but aren't ready to upgrade to BT Infinity - assuming you live in a place that can get it - an alternative option is Google Chromecast.
Chromecast's basically an HDMI dongle you can buy for £30, and as long as your broadband's fast enough for streaming, it'll let you to beam the BT Sport app from a tablet or phone to your TV screen for more comfortable viewing.
However, if you look at BT's deals, you might find it won't cost you very much extra to make the leap to superfast broadband and get your sports TV fix that way.
Click here for more mobile, TV and internet news
You can contact Anthony on Facebook, Twitter, Google+ or by Email
How have you been watching BT Sport? Let us know in the comment section below.
You can contact Anthony on Facebook, Twitter, Google+ or by Email

Stay up to date with the latest news: Follow us on Twitter, Facebook and Google+
How would you rate broadbandchoices? Help us improve by writing a review