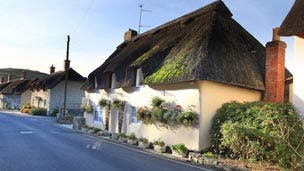 The latest statistics from Dorset reveal that nine out of 10 homes and businesses in the county now have access to broadband at superfast speeds. Over 67,000 premises can connect to the speeds.
The Broadband Delivery UK (BDUK) scheme set a target of 90% superfast coverage by May, but thanks to the Superfast Dorset partnership, the goal has been reached months in advance.
Take up has been higher than the authorities expected, pumping almost £2million back into the programme already. Residents say they are thrilled they are with the new speeds.
Moor Crichel resident Becka Soliveres, talking about her home's 38Mb fibre connection, said: "Everything online is loading really fast now and runs without freezing all of the time. Faster speeds mean that my eldest daughter can be doing her college work at the same time that I'm watching a film with my husband and the children are playing games on the tablets."
Ian Faulkner, chairman of the Wimborne BID, also discussed the positive influence that faster broadband could have on local businesses. He said: "UK online retailers took over £50bn in 2015. If used well, a fast and reliable internet connection can open up a business to new markets that may not have been reached by conventional methods before. This allows a business to stimulate demand for its products in the international market as well as home."
Of course, 10% of the county still needs connecting to the faster speeds, and Superfast Dorset confirms that the rollout is continuing. By bringing fibre optic broadband to more areas, the project estimates that superfast coverage will reach 95% soon - ahead of BDUK's target of reaching this level by the end of the year.
To see if your Dorset home or business has access to superfast broadband, go to www.dorsetforyou.com/superfast. 
Source: Dorset For You
Read more broadband, mobile, and TV news
Stay up to date with the latest news: Follow us on Twitter, Facebook or Google+
How would you rate broadbandchoices? Help us improve by writing a review