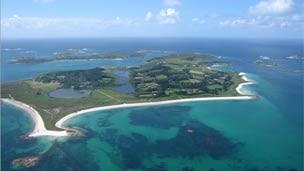 One in three homes on the Isles of Scilly have now signed up for superfast broadband just six months after speedy fibre services went live on the archipelago.
The ambitious £132 million Superfast Cornwall project has deployed fibre broadband on all five of the inhabited islands in the area - St Agnes, St Martins, Tresco, Bryher, and St Mary's, which is located 28 miles off the picturesque Cornish coast.
Leaders of the rollout project funded by Cornwall Council, BT, and the European Regional Development Fund have said that the impressive adoption rate for the fledgling service shows that the investment was worthwhile.
Extending superfast broadband to the islands proved to be a challenge, as it involved diverting an undersea fibre cable of more than 900km between Spain and the UK towards the Isles.
Homes and businesses used to rely on internet and phone services powered by a radio link but finally began connecting to superfast broadband speeds late last year, and now 450 premises have taken advantage of the new network.
Superfast Cornwall programme director for Cornwall Council, Nigel Ashcroft, said: "This is wonderful news and a great endorsement of the considerable engineering work and investment undertaken to make superfast broadband available to the Isles of Scilly."
Chairman of the Council of the Isles of Scilly, Amanda Martin, added: "Scilly is now one of the best connected archipelagos in the world. The fast and stable data connection provides a vital link for our residents, businesses and visitors to mainland Britain and the rest of the world."
Source: TechWeek Europe
Read more broadband, mobile, and TV news
Stay up to date with the latest news: Follow us on Twitter, Facebook or Google+
How would you rate broadbandchoices? Help us improve by writing a review