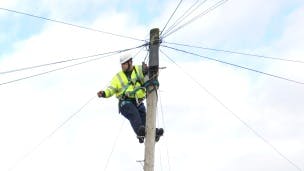 BT has announced that its Openreach division will begin trialling a new 'duct and pole' sharing process, which will give broadband providers easier access to the Openreach infrastructure.
The telegraph poles and underground ducts are where you'll find phone and broadband cables, and other providers currently need to get permission from Openreach before they can use them. With this new process, however, they'll be able to install new cables and hardware, maintain them, and inspect the ducts and poles as and when they wish.
So what does this riveting news mean for broadband? Well, it's actually more exciting than it sounds. By opening up the very infrastructure of the broadband network like this, other providers have more freedom over where they deploy their network, since it's now much quicker and easier to do so.
Another provider could decide to build some fibre optic lines in an area that BT Openreach doesn't consider financially viable, for instance, or community projects could go ahead and install the lines themselves.
That's good news for anyone in rural areas that can't currently get fibre broadband.
Plus, it encourages more providers to roll out their networks nationwide, meaning more choice for anyone picking a package.
It also gives providers more scope to roll out things like leased lines - broadband cables dedicated to one particular customer, used for large offices and online companies.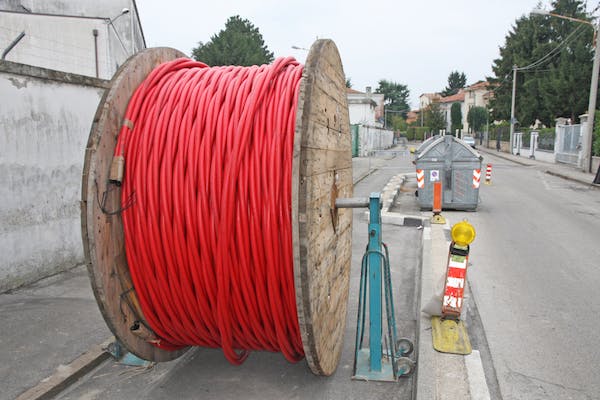 "This is an important step which gives greater access to our network and encourages other companies to join Openreach in building better, broader and faster communications services for the whole UK," Openreach CEO Clive Selley said.
"We hope that these new, simpler processes - which have been designed and developed in partnership with the industry - will encourage more companies to invest, particularly in parts of the UK that aren't already served by high-speed networks."
Providers currently taking part in the trials include Callflow (East Sussex, Hampshire, Kent), NextGenAccess (nationwide), and WarwickNet (Midlands), though they're open to all third-party providers.
Source: BT
Read more broadband, mobile, and TV news
Stay up to date with the latest news: Follow us on Twitter, Facebook or Google+
How would you rate broadbandchoices? Help us improve by writing a review