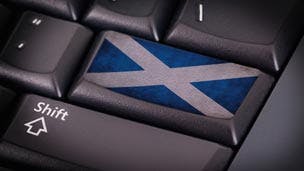 Local residents of Balmore, Bardowie, Barnellan, and parts of Torrance in East Dunbartonshire have launched a campaign to get faster broadband in certain rural areas.
Campaigners say that most of their homes have download speeds below a piddling 2Mb - a rather measly offering compared to the 60-150Mb that residents of nearby Milngavie and Bearsden can get.
Resident Jan Patience explained to the Milngavie Herald: "The broadband speed is woeful in this area. I work from home, as do many fellow residents, and if more than two people are using the internet at once then it grinds to a halt… There is also an issue with aluminium-clad cables which means that when there is particularly wet weather then broadband service dips even lower."
So, locals have formed a Community Fibre Partnership, hoping to team up with Openreach to bring faster fibre optic broadband to the area. Getting the upgrade installed would cost around £131 per household - so project leader and Bardowie resident David Blacoe is urging local households to contribute £100 just to speed the project along.
If you're in the Bardowie, Balmore, Barnellan, or Torrance area and want to see if your property will qualify for a fibre upgrade under the scheme, David Blacoe urges you to get in touch with him. Or, go along to the meeting at Baldernock Church Hall on Wednesday 12 October for more information. 
Source: Milngavie Herald
Read more broadband, mobile, and TV news
Stay up to date with the latest news: Follow us on Twitter, Facebook or Google+
How would you rate broadbandchoices? Help us improve by writing a review