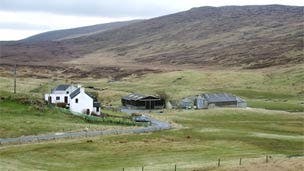 BT is drawing up an urgent plan to improve broadband capacity in the Shetlands after strong uptake of superfast services resulted in a dramatic drop in speeds across the isles.
BT rolled out its fibre services to 4,000 households in Sumburgh, Lerwich, and Quarff in October last year, but the widespread take up has meant that most haven't received the promised speeds of up to 80Mb.
The rollout of fibre broadband has also affected other BT customers, who've reported patchy and intermittent connections have since the next generation of broadband was set up on the isles.
BT is now hoping to optimise the broadband capacity, which will face further strain since 11 more areas are set to be upgraded soon. Highland and Islands Enterprise, who are responsible for delivering the superfast network in a £146 million project, said the uptake had exceeded expectations but were certain that BT could soon resolve the issue.
A BT spokesperson said: "We're aware of broadband speed issues affecting some users in the Shetland area and we're sorry for any impact on local people. Our planners are currently drawing up an action plan to optimise capacity in the local network to improve speeds. This will be implemented over the coming weeks."
The current superfast rollout plan will bring speedy broadband to 76% of Shetland's population, though local authorities are already looking at ways to extend it to the entire region. Brae, Gott, Scalloway, and Sandwick are among the local exchanges that should be upgraded this year.
Source: Shetland News
Read more broadband, mobile, and TV news
Stay up to date with the latest news: Follow us on Twitter, Facebook or Google+
How would you rate broadbandchoices? Help us improve by writing a review