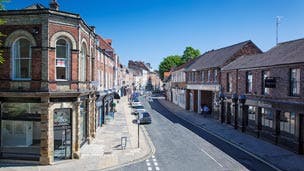 Premises in the Huntington and Groves areas of York will be among the first to benefit from a new "state-of-the-art" ultrafast fibre broadband network from TalkTalk and Sky currently being installed in the city.
Homes and businesses in the two neighbourhoods registered their desire for the new Ultra Fibre Optic service, which will offer speeds up to 1Gb, by logging hundreds of positive votes during the summer months.
Sky and TalkTalk have been working with the infrastructure firm CityFibre in order to make the next-generation service a reality in the Yorkshire city. Customers in the area will eventually be able to connect to speeds that are up to 100 times faster than standard broadband.
TalkTalk claims that the new fibre network will also "future proof" York's broadband network, so it'll be able to cope with rapidly growing data consumption and a rise in demand for connected services.
Huntington and Groves will now join Clifton and Rawcliffe as the first locations to receive Ultra Fibre Optic. The 1000Mb speeds will be fast enough to download a HD film in half a minute, or 100 photos in less than five seconds.
TalkTalk has already said that it will offer the new ultrafast broadband service at no extra cost to customers - a move that will make it the first major provider to make pure fibre as affordable as standard superfast connections.
York residents in other areas of the city can register their interest in the new speedy service via the Sky and TalkTalk websites.
Source: TalkTalk
Read more broadband, mobile, and TV news
Stay up to date with the latest news: Follow us on Twitter, Facebook or Google+
How would you rate broadbandchoices? Help us improve by writing a review