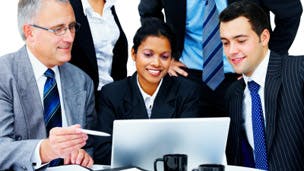 BT Openreach is set to install new ultrafast broadband designed specifically for SMEs. It'll be fibre-to-the-premises (FTTP) - meaning the line is entirely fibre optic from the exchange to the building - and offer speeds of up to 1Gb.
Over the next nine months, it'll target high streets, science and business parks, and business areas that don't currently have access to fibre optic broadband from Openreach in a few select cities.
The first areas to get the new tech will be:
Bath
Bradford
Bristol
The City, London
Holborn, London
Liverpool
Manchester
Salford
Westminster, London
It's focusing on areas with "strong science and technology sectors" to begin with.
The scheme is the latest step in Openreach's plan to bring ultrafast broadband to twelve million homes and businesses by the end of 2020.
At the moment, businesses are able to get 1Gb broadband by getting a dedicated or leased line installed, but that's an expensive option better suited for very large businesses and offices. The new product will make ultrafast business broadband cheaper and easier to connect to.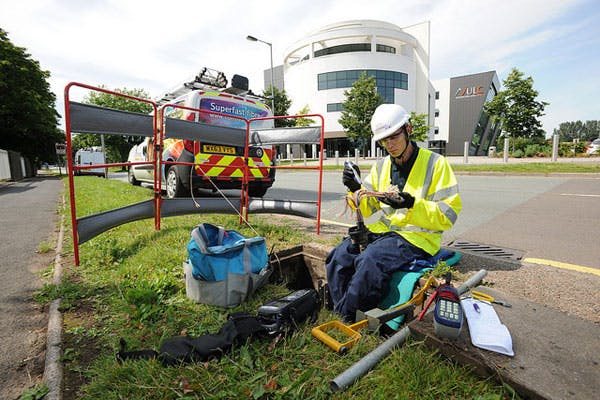 "SMEs have told us they want an alternative to dedicated lines," Openreach CEO Clive Selley said, "and that is what we are going to give them."
And because it's Openreach, a number of broadband providers will be able to use the network to offer business broadband packages - including BT, TalkTalk, XLN, and more. Openreach claims that this FTTP expansion will reach "hundreds of thousands" of nearby homes, too.
Selley said: "Openreach has been trialling new deployment methods for FTTP in Bradford and I am pleased to say the trials have progressed very well. Now that we have proved the new techniques we will begin our wider roll-out, starting with these nine new locations.
"Hundreds of thousands of consumers will also benefit over the next few years as we continue our work to plug any remaining fibre broadband gaps. This targeted approach will help to deliver the ambition we share with government to improve broadband speeds in the final five per cent of the country.
If your business is in one of the target areas, look out for the 1Gb business broadband package over the next nine months or so.
Source: BT
Read more broadband, mobile, and TV news
Stay up to date with the latest news: Follow us on Twitter, Facebook or Google+
How would you rate broadbandchoices? Help us improve by writing a review