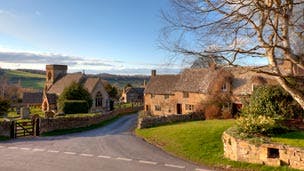 South Gloucestershire Council has a new £1.49 million investment in its fibre optic broadband rollout, which it says will help connect more than 2,000 extra premises to fibre across the county.
That'll take superfast coverage in the region up to 95% by the end of next year - perhaps even 97% if all goes swimmingly.
The new cash injection to help the project - helmed by South Gloucestershire Council, BT, and the government's Broadband Delivery UK scheme - comes from savings made in the first phase, investment from BT, and the West of England Local Enterprise Partnership.
For the project's second phase, it wants to focus on various smaller villages in the county.
Some of the villages the council expects to see a benefit from the investment include Codrington, Cromhall, Dyrham, Elberton, Hinton, Little Sodbury, Littleton-upon-Severn, Oldbury-on-Severn, and Tytherington, though surveys will determine exactly where the tech arrives.
Matt Lloyd, BT programme manager, said: "This extension is great news for those communities in South Gloucestershire that previously would have missed out.
"Superfast broadband has a huge impact on the way we live. It helps business to move, act and trade quickly and effectively. It enables school children to access their homework online, as well as offering better access to e-commerce, social media and home entertainment. For all of these things, fast broadband is essential."
The scheme has already connected over 18,000 homes and business to fibre in the last three years, meaning around 93% of the region can now get superfast broadband. The challenge now is in closing that final percentage.
If your home or business is in South Gloucestershire, you can check for updates on your postcode's fibre progress on the Openreach website.
Source: Bristol Post
Read more broadband, mobile, and TV news
Stay up to date with the latest news: Follow us on Twitter, Facebook or Google+
How would you rate broadbandchoices? Help us improve by writing a review