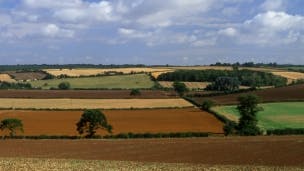 Superfast, fibre optic broadband is set to arrive in a bunch of towns and villages in Warwickshire, thanks to a community-led campaign from the CSW Broadband project.
Areas that'll benefit from the rollout include Alcester, Great Alne, Henley, Kineton, Moreton Morrell, Studley, and Tysoe.
CSW Broadband - that is, Coventry, Solihull, and Warwickshire Broadband - is a joint effort between local councils and BT, aimed at bringing faster broadband to rural areas in the counties.
And it's been a challenge, councillors say: swathes of the area simply don't have the infrastructure in place to install fibre optic cables, and much of the work involves connecting buildings to the local exchanges.
"Out of 49 structures that are due for upgrade, only eight are straightforward cabinet upgrades," councillor Alan Cockburn (Warwickshire County Council) explained. "The remaining 41 structures are lines connected directly back to the exchange and where there is no cabinet. This means that additional work is necessary to re-arrange the copper connections as well as bringing a fibre connection."
So, it may be a while until superfast broadband reaches all the homes and business that the project wants to - but rest assured, it's absolutely on its way.
Colin Bannon, BT director for the West Midlands, said: "We've already started work on this phase of the project and if everything goes to plan we aim to finish this part of the roll-out in the next six months… Once an area has gone 'live', local households and businesses who opt for an upgrade will notice a much more reliable, faster connection."
If you're in the area and want updates on when your neighbourhood will get fibre, you can register your interest on the CSW Broadband website. 
Source: Stratford Herald
Read more broadband, mobile, and TV news
Stay up to date with the latest news: Follow us on Twitter, Facebook or Google+
How would you rate broadbandchoices? Help us improve by writing a review