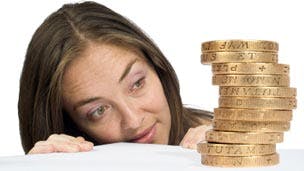 From 31 October 2016, new rules from the Advertising Standards Agency (ASA) mean that broadband providers will no longer list line rental as a separate charge. Prices may appear more expensive but are actually just more transparent. For consumers this will mean comparing prices will be much easier than previously.
In our interview with the ASA's media and public affairs manager, Shabnum Mustapha, told us they 'took action in response to the evidence that was building up, which showed that there was a consumer detriment to current broadband ads'. See the full interview here: https://www.broadbandchoices.co.uk/guides/broadband/asa-broadband-pricing-interview
'We wholly support and welcome the ASA's ruling - indeed, it is something we have been speaking to Ofcom about for some time, so it is great to finally see the change come. Previous broadband price listing was undeniably confusing. Ofcom approved comparison sites like ours made it easier, by allowing you to combine costs into one easy to understand price, but not everyone thinks to use one.
From our research it was clear that customers were confused by pricing, meaning they were missing out on the best deals from their current provider and others should they want to switch. 83% of consumers see this as a positive step in helping them find the best deal. After all, you don't see "buy this pen for £1!" and have tucked away in the terms "plus £110 for the ink". This change means that many more customers will now truly know what they are currently paying, what they should be paying, and importantly being able to compare the two costs quickly and clearly, allowing them to save or switch with confidence.
That said, even more can be done to help consumers get a better service and save money - 80% of consumers would like to see average and minimum guaranteed speeds at their address (rather than just an "up to" for their postcode), and 77% of consumers would like to receive a notification when their current deal comes to an end (similar to insurance). The theme we see again and again is that consumers want more clarity on what things really mean, comfort that there are no hidden costs, and confidence that they will get the service they expect when they switch.' 
Michael Phillips ,CEO
If you would like to know more about how broadband pricing is changing, please see our full guide: https://www.broadbandchoices.co.uk/guides/broadband/asa-broadband-pricing
For further information please contact:
Harriet Orme, Content Marketing Exec: 020 7400 7403
 Or visit our social media pages:
 Twitter              LinkedIn                       Facebook                      G+                    YouTube
About broadbandchoices:
broadbandchoices is a free, impartial and award-winning price comparison site with over 50 staff based in central London.
We are the UK's number one Ofcom-accredited comparison company for communications and entertainment - broadband, mobile phone, TV and home phone.
Our broadband comparison service has the much sought after Ofcom accreditation, and our spokespeople are widely quoted by national press and broadcast media.
Our site attracts over 1 million visitors a month, and every month we help thousands of people find better deals on broadband, mobile phone, TV and home phone.
Our white label program provides the cutting-edge technology behind some of the biggest names in the comparison market, including Confused.com and GoCompare.com.