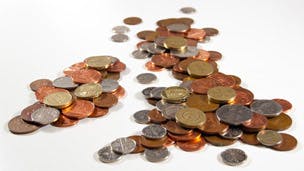 Following a weekend of Black Friday and Cyber Monday deals, today is a day of generosity – Giving Tuesday. With that in mind we conducted a survey to find out if being able to donate online has changed the way people in the UK give to charities.
More than a third of younger people donate more to charity because they are able to give online
Men admit to donating more money and more often due to the convenience of online platforms, but women less so
The majority of Brits still said they don't donate to charities online
Donating money online has become increasingly more accessible through websites, apps and social media in recent years. For charities, this has given them more exposure and a much wider audience to connect with - and for the public, not only have transactions become easier to complete, but it has also given them a far greater choice of charities to give to.
We recently conducted a survey commissioned by research firm Populus in order to find out whether the ability to donate online has altered the amount of money Brits give to charities, and how frequently they donate. Over 2,000 respondents told us how much and how often they give money online, compared with before they could use the internet to do so. We also gave them an option to say that they do not donate online at all, which 60% admitted to, despite the internet being the most popular method for donating today.
Last year, 'Giving Tuesday' raised $116.7 million online from 700,000 donations in 71 countries[1], and was mentioned over 100,000 times on Twitter in the UK[2]. Despite this, 10% of survey respondents said that they donate less money and less frequently since focus has shifted to online donations.
More than a third of 18-34 year olds said that they give to charities more often, and give more money, thanks to the convenience of online platforms. Charity campaigns and donation pages feature far more prominently on social media than they ever have before - and since the number 18-34 year olds who don't have social media accounts is less than 6%, this may explain the increase in donation behaviour among the group.
Additionally, whilst the survey did show an increase in women's donations, a significantly greater number of men in the UK said they give a larger amount and give more frequently now they can do it online.
For further information please contact:
Harriet Orme, Content Marketing Exec: 020 7400 7403
Or visit our social media pages:
 Twitter              LinkedIn                       Facebook                      G+                    YouTube
 About broadbandchoices:
broadbandchoices is a free, impartial and award-winning price comparison site with over 50 staff based in central London.
We are the UK's number one Ofcom-accredited comparison company for communications and entertainment - broadband, mobile phone, TV and home phone.
Our broadband comparison service has the much sought after Ofcom accreditation, and our spokespeople are widely quoted by national press and broadcast media.
Our site attracts over 1 million visitors a month, and every month we help thousands of people find better deals on broadband, mobile phone, TV and home phone.
Our white label programme provides the cutting-edge technology behind some of the biggest names in the comparison market, including Confused.com and GoCompare.com.
---