BT offers low-cost standard broadband, as well as superfast and ultrafast fibre. And if you add BT Sport, you get every Champions League game and live Premier League games too. Sound good? Let's take a closer look...
About BT
BT is the UK's biggest and best-known telecoms company, with a history that dates back to the 1860s.
Since the late-90s it's been offering good, reliable broadband. And while it isn't the cheapest provider, it offers everything from low-cost ADSL broadband to ultrafast broadband for the busiest households.
Customers also benefit from access to thousands of Wi-Fi hotspots, and a flexible pay-TV service with the option to add BT Sport, NOW TV Memberships for Sky channels, Netflix and Amazon Prime Video.
Read more in our full BT review.
Can I bundle BT broadband with TV?
Yes, you can. And BT TV is one of the more flexible pay-TV services on the market.
Based around a YouView set top box, the service lets you watch, record, pause and rewind Freeview channels, easily catch-up on shows you missed and access a vast range of TV shows and movies on-demand.
It's also the cheapest way to get BT Sport on your telly.
And you sign up for NOW TV Memberships and streaming services, such as Netflix and Amazon Prime Video, on a rolling monthly basis too.
Can I get a home phone with BT broadband?
Absolutely. BT packages can be bundled with a landline. But you don't have to take a landline if you prefer not to.
If you do opt to take a landline, you can opt for pay-as-you-go calls. Or get a calls add-on, with options that include inclusive evening and weekend calls, international calls.
Can I get fibre optic BT broadband?
All BT broadband is now fibre optic.
It's perfect for families and houseshares, and makes streaming movies, playing games and downloading content faster and smoother.
All BT fibre packages include a BT Smart Hub wireless router and are truly unlimited. So you won't have to worry about usage caps or BT deliberately slowing down your service at peak times.
All BT's most popular and most widely available fibre broadband packages come with a landline as standard. However, in a relatively new development, you can now get BT fibre broadband without a landline if you prefer.
Here are some options that are currently available:
Full Fibre Essential - This gives you average download speeds of 36Mbps and unlimited usage. This package is a good choice for individuals in low occupancy homes, who mostly use the internet for browsing, messaging and social media, as well as watching videos and using services like Zoom.
Full Fibre 1 - This gives you average download speeds of 50Mbps, totally unlimited usage with no traffic management. It's perfect for streaming videos and music, and for playing games online. It's a great choice for families or if you're living in shared accommodation, as it means everyone can get online without your connection becoming slow.
Full Fibre 2 - This gives you average download speeds of 74Mbps, totally unlimited usage. It's perfect for large families or shared houses with lots of web-connected gadgets like phones, tablets, TV boxes and games consoles as its fast enough to support loads of people at once.
Full Fibre 100, 500, and 900 - These aren't as widely available as but get you much, much faster speeds and greater reliability. They're perfect for large households with tons of connected gadgets, and anyone who relies on a good broadband connection for work.
BT Halo 3 and Halo 3+

Available for an additional monthly charge, Halo 3 and Halo 3+ are add-ons that aim to guarantee you a working internet connection in the event that your home broadband service goes down.
Sign up for Halo 3 and you'll get a Mini Hub alongside your Smart Hub router. The former monitors your home broadband and connects you to EE's mobile network if it detects a fault with your service.
Halo 3+ works similarly but replaces the Mini Hub with a Hybrid Connect router. The Hybrid Connect also provides a stand-in service from EE when there are connectivity problems with your home broadband
But Halo 3+ also includes a set of Compete Wi-Fi discs. These combine with the Smart Hub 2 to create a stronger Wi-Fi signal, with the intention of giving a better service throughout your home.
Both Halo 3 and Halo 3+ entitle you extra technical and customer support, with access to panel of Home Tech experts who can be booked in for two-hour slots, seven days a week.
Can I get BT broadband deals in my area?
BT's broadband packages are available in most areas of the country. So chances are at least one of its packages will be available where you live.
However, fibre optic broadband isn't offered everywhere, so it may not be an option if you live in a rural or remote location.
To find out which broadband packages are available in your area, enter your postcode below.
Compare broadband deals in your area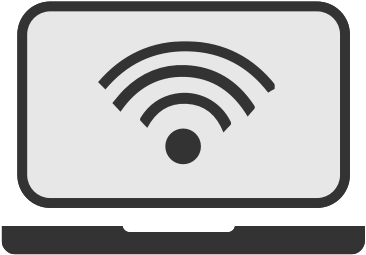 What speeds can I get with BT broadband?
That depends on the package you choose, and what's available in your area.
BT's entry-level package gets average speeds of 36Mbps, while its biggest fibre packages go up to average speeds of 900Mbps. Speeds of 100Mbps and above aren't nearly as widely available, however.
To check which speeds are available in your area, use our speed checker.
What are the pros and cons of BT broadband?
Pros
Wide range of packages that will suit most people
Packages are widely available
Totally unlimited broadband with no traffic management - BT won't slow down your connection any time
Affordable TV bundles
Online storage included with all packages
Free access to the huge network of public BT Wi-Fi hotspots
BT Home Hub 'smart' wireless router is highly rated
BT Parental Controls included with all packages
Special offers often available - compare broadband to see what's on offer right now
Cons
More expensive than the likes of Plusnet and TalkTalk
BT fibre optic broadband still not available everywhere
Fastest speeds aren't very widely available
TV packages less comprehensive than Sky and Virgin Media
How does BT broadband compare with other providers?
Pretty well, is the short answer. While BT's most widely available packages aren't as fast as Virgin Media's, they offer speeds well in line with most of the market. And you'll be able to get them almost everywhere.
BT also scores well for TV, with a decent YouView set top box and notably flexible service that allows you to add or subtract channels, such as BT Sport, and streaming services, such as Netflix and Amazon Prime Video, on a month-to-month basis.
Read more:
Alternative broadband providers
Frequently asked questions