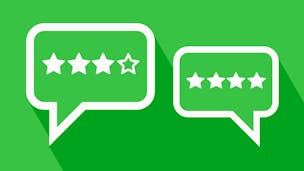 Our reviews are based on the broadbandchoices.co.uk Customer Satisfaction Survey, giving you honest feedback from customers of the biggest broadband providers in the UK on speed, service, value for money and much more...
Broadband providers buyers guides
The great thing about broadband in the UK, is that there's loads of choice. That's good because it means that providers are constantly battling to offer the best deals, throw in the best extras, and generally be better services.
But it's also something of a double-edged sword. With so much choice, how do you know which package is right for you? Is Virgin Media a better fibre pick than Sky? Is BT TV or TalkTalk TV the better for telly addicts?
Our guides can help you find out. In them, we tell you what you can get, as well as offer our impartial opinion about what's good and bad about each.
Click below for buyers guides for each provider: 
Top provider deals
Unlimited Broadband
Unlimited Broadband + Evening & Weekend UK & Mobile Calls
Brilliant Broadband
Unlimited Broadband + Weekend Calls
Superfast 2
Fast Broadband
Superfast 1
Broadband Unlimited
£228.00

Total first year cost

£239.88

Total first year cost

£225.99

Total first year cost

£204.00

Total first year cost

£312.00

Total first year cost

£204.00

Total first year cost

£252.00

Total first year cost

£235.95

Total first year cost

£19.00 p/m for 18 months

18 month contract

£19.99 p/m for 12 months

12 month contract

£18.00 p/m for 12 months £9.99 setup costs

12 month contract

£17.00 p/m for 12 months

12 month contract

£26.00 p/m for 18 months

18 month contract

£17.00 p/m for 12 months

12 month contract

£21.00 p/m for 18 months

18 month contract

£18.00 p/m for 12 months £19.95 setup costs

12 month contract

Average speed 10 Mb
Average speed 10 Mb
Average speed 10 Mb
Average speed 11 Mb
Average speed 61.5 Mb
Average speed 11 Mb
Average speed 35 Mb
Average speed 10 Mb
Pay as you go
Eve & wknd calls inc.
Pay as you go
Weekend calls inc.
Pay as you go
Pay as you go
Pay as you go
Pay as you go

Offer ends 25/06/18

Offer ends 26/06/18

Offer ends 31/07/18

Offer ends 30/09/18

Offer ends 12/07/18

Offer ends 21/06/18

Go

Go

Call Plusnet on

0808 178 7205

Mon to Fri 8am-8pm

Sat 9am-7pm

Sun 9am-6pm

Go
Go
Go
Go

Call TalkTalk on

0800 049 7843

Mon to Thurs 8am-10pm

Fri to Sun 8am-9pm

Go
Go

Call Sky on

0800 759 1469