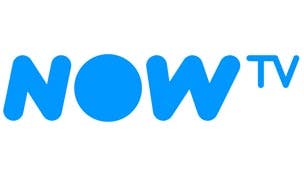 All the top-drawer Sky channels, without the long contract or the big old satellite dish? Yep, that's what NOW TV is offering. But can it deliver?
We've had a good look at what's going on with this relatively new TV and broadband provider. Read on to find out if NOW TV is really as good as it sounds.
Cost
Telly from NOW TV is pretty good value. You get similar content to Sky for a much lower price - it's less than most pay-TV, but tends to be more expensive than streaming services like Netflix.
Broadband and line rental on their own, with no TV, tends to run a bit more expensive - about the same as BT, though special offers can bring this down a little.
As for its TV and broadband Combo deals, these are among the cheapest around too. It generally costs significantly less than a triple-play deal from Sky or Virgin Media, and around the same as one from BT, TalkTalk, or EE.
Special offers do pop up though, so make sure you compare deals to see what current prices are like.
Featured NOW TV deals
Brilliant Broadband
Brilliant Broadband + Entertainment Pass Attachment
Brilliant Broadband (1 month)
£189.99

Total first year cost

£249.87

Total first year cost

£239.99

Total first year cost

£15.00 p/m for 12 months £9.99 setup costs

12 month contract

£19.99 p/m for 12 months £9.99 setup costs

12 month contract

£15.00 p/m for 1 month £59.99 setup costs

1 month contract

Up To 17 Mb
Up To 17 Mb
Up To 17 Mb
Pay as you go
Pay as you go
Pay as you go
Channels 0
Channels 15
Channels 0

Offer ends 23/05/18

Offer ends 23/05/18

Offer ends 23/05/18

Go
Go
Go
Packages
One big drawing point of NOW TV is the way its packages work. There's a lot of flexibility over how you sign up and how you can watch.
You can get a TV Pass - or a selection of Passes - on their own, and watch them on a variety of devices. Or, you can get a proper TV box as an add-on to its broadband and home phone.
TV and broadband are both available on either 30-day or 12-month contracts, though you can get Sports Passes on a seven-day or 24-hour basis too. 
30-day deals that include broadband have higher upfront costs than the long-term subscriptions, but if you know you'll only need broadband for a few months, it's cheaper than paying a big cancellation fee. Plus, the other major provider with one-month telly + broadband contracts is Virgin Media, and NOW TV is almost always the cheaper of the two.
TV
TV Passes
Four kinds of TV 'passes' are available from NOW TV:
Entertainment Pass - live channels and on demand programmes from ABC Studios, Comedy Central, Discovery, Fox, Gold, MTV, Nat Geo Wild, Sky 1, Sky Arts, Sky Atlantic, Sky Living, Syfy, and Viceland
Sky Cinema Pass - live Sky Cinema channels and more than 1,000 movies to watch on-demand at any time
Sky Sports Pass - access to all of Sky Sports, again both live and on demand
Kids Pass - live and on demand shows from Boomerang, Cartoonito, Cartoon Network, Nickelodeon, Nick Jr, Nick Toons
Live channels and on-demand programming on each pass can be watched through your TV box, online, or on a smartphone, tablet, streaming stick, or select smart TVs.
Let's be real: these TV Passes are fantastic. They're low in price, and there's no commitment - you can get a pass for just a day if there's a sportsball event you want to catch, or for a month to entertain the kids over the summer.
On top of that, it's decent content. You don't get nearly as much as you would from Sky or Virgin Media, but NOW TV has selected some of the best premium TV channels to offer. You can watch Game of Thrones on Sky Atlantic, for instance, or nature docs on Discovery and Jamestown on Sky 1.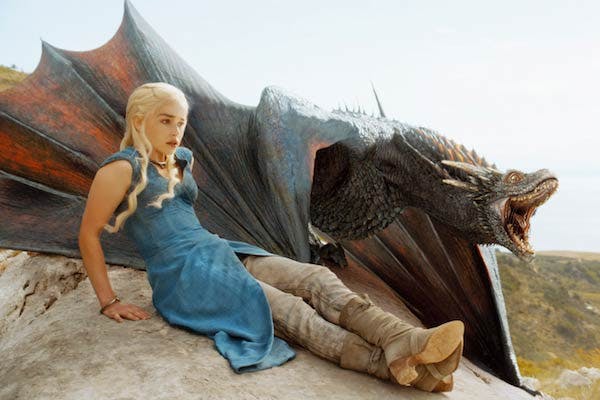 A few users do report technical glitches here and there, however. And watch out, because episodes tend to disappear from the on-demand vaults a fair bit quicker than they do from full streaming services like Netflix. 
Another bugbear - at least for now - is the lack of HD. 720p is the highest resolution you can get on NOW TV. That's still HD, but it isn't quite Blu-ray standard, which you do get with Sky Cinema through other providers - and it's nowhere near 4K quality. 720p is fine for most of us but HD fiends will likely notice the difference. Luckily, Full HD (1080p) is being rolled out, and all NOW TV users should be able to watch 1080p content before the end of 2018.
As well as that, NOW TV adapts the image quality to fit your broadband speed, so you'll get the best quality possible without having to wait for it to buffer.
NOW TV Smart Box
Go for the Combo deal with a TV add-on, and you'll get a NOW TV Smart Box to watch your telly on. It's a fairly standard Freeview box, with an in-built easy way of watching your special TV Passes - plus there are apps to download, like iPlayer, YouTube, Spotify, and so on.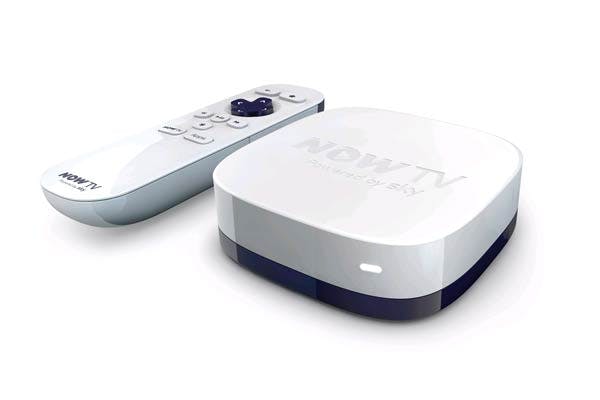 This gives you more live TV than a Pass on its own does, but no option with NOW TV gives you the breadth of content you can get with other providers. It pales in comparison to Sky and Virgin Media, and even smaller providers like BT TV and TalkTalk TV have more channels available.
The Smart Box is also lacking a few features you'll find on those providers, such as the ability to record TV, reminders, and subtitles on everything.
So it's not great for big telly lovers. But if you want just a bit of TV, don't want to spend a bomb, and are more concerned about on-demand streaming and apps anyway… it's ideal.
Broadband
Speed
NOW TV's broadband comes in speeds of up to 17Mb, up to 38Mb, or up to 76Mb. That's on par with most providers, and completely identical to what you can get from Sky, Plusnet, TalkTalk, EE, and Vodafone.
It could be faster - Virgin Media's broadband goes up to 300Mb, and BT's entry level fibre is up to 52Mb - but 76Mb is plenty of speed.
Downloads, fair usage, and traffic management
All NOW TV broadband is truly unlimited. In other words, there are no download limits, no usage caps, no traffic management, and no sneaky fair usage clauses - besides making you promise not to use your connection unlawfully, of course. That's perfect, as it means you really can use the internet without limits (besides, you know, the law).
Home phone
When you get NOW TV broadband, you get a landline bundled in as well. Pay-as-you-use calls come as standard, with the option to upgrade to evening and weekend or anytime calls.
Those upgrades cover calls to both UK landlines and mobiles, and you can get cheap international calls to a handful of countries too.
This isn't as comprehensive as the phone service you can get from providers like BT - you won't find complex calling features, inclusive international minutes, or anything like that. If you only need a basic phone line, however, it couldn't be more straightforward.
Extras
Actually, that's it. With NOW TV you get a TV package, broadband, or home phone, or all three if you go for a Combo - but there aren't really any extras on top of that. You won't get cheap mobile deals, or access to public Wi-Fi, or free Snapfish photos, for instance.
Our verdict

When it comes down to it, NOW TV is basically Sky Lite™. And as Sky Lite™ goes, it's pretty good.
Sure, it's missing a lot of the bells and whistles of bigger providers, but for premium TV, decent broadband, and Sky channels on the cheap, we're impressed. While it does away with some of the bits and pieces of Sky you might want, it also does away with the bits and pieces you have no use for (farewell, gazillions of shopping channels!), and keeps prices down as a result.
And as streaming services go, NOW TV offers a pretty good system that you won't find anywhere else, including one of the best ways to get Sky Sports if you're only a casual fan. Look out for the occasional vanishing programme on the Entertainment Pass, mind.