It's got just about everything, from lightning-quick broadband to hundreds of TV channels - so is Virgin Media worth getting?
We've taken a good look at Virgin Media's broadband, TV, and home phone packages to see if they're any good. Here's what we think of it all.
See also:
Cost
Virgin Media is among the more expensive providers. It comes at a similar price point to Sky in most regards, and it usually costs more than TalkTalk, Plusnet, and the likes.
For the broadband speed you get, it's actually good value - its M100 option, which advertises average speeds of 108Mb, clocks in at a similar price to other providers' slower packages (generally around 60 - 65MB). But it still isn't exactly budget.
It does often have special limited-time offers on though, so make sure you compare and check current costs.
Packages
Virgin Media does broadband, home phone, and TV. When you sign up, you can either get a ready-made bundle of all three, pick and choose which bits you want, or just get one or two services. Home phone isn't available on its own - you can only get that with broadband or TV.
On the other hand, broadband without a landline is available, which suits a lot of us quite well. So are 30-day contracts on everything - though these cost a decent bit more than long-term contracts.
So overall, Virgin Media is very flexible in terms of its packages, with only a few restrictions. Consider us impressed.
Virgin Media broadband review
Compare broadband deals in your area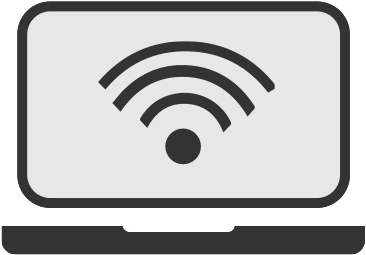 Speed
Virgin Media broadband is very fast indeed. It's all fibre optic, offering packages with average speeds of 54Mb, 108Mb, 213Mb, or 362Mb - the fastest you can get from the UK's main providers. Even its slowest option is faster than BT's fastest. That's pretty amazing!
Those are 'average' speeds, of course - they state what at least 50% of customers can get, so not everyone's Virgin broadband will necessarily climb to quite those heights. But thanks to improvements in the network, you should almost certainly get speeds approaching what your package promises, at least according to Ofcom.
Upload speeds, meanwhile, which determine things like how well Skype performs and how fast you can send files or post things to social media, are quite a bit lower.
Download limits, fair usage, traffic management
All of Virgin Media's packages have unlimited downloads, and unlimited does mean unlimited - there's no usage cap at all.
Virgin Media TV review
Channels
The channels you get with Virgin Media TV depend on which package you choose:
Mixit TV - Over 110 channels, including free-to-air channels plus a few premium ones such as Sky 1; catch-up and on-demand services
Maxit TV - Over 230 channels, including BT Sport and loads more HD stuff; Virgin TV box sets
VIP - Same as Full House, only with Sky Cinema and Sky Sports thrown in too
So, you get quite a lot of channels. Even the smallest package is enough to rival the most premium offerings from some providers. The only provider to beat the top package is Sky, which has over 350 channels to offer.
Sky Cinema, Sky Sports, and BT Sport can be added on to any package too.
While you get a lot of stuff, it's not that flexible - at least not compared to providers like BT TV and TalkTalk TV. You may have to subscribe to a top-end package just to get a particular channel you like.
TiVo
Virgin Media's TV is powered by TiVo, a set-top box and general telly system with a ton of features. Depending on your package or bundle, you'll get either the old 500GB TiVo box, or the newer V6 box, which has double the storage. Both have support for lots of streaming, catch-up, on-demand shows, and of course all your recordings. It's a good set-top box with a lot going on.
The older TiVo box can be a bit slow and clunky to use, especially if you're not used to it, though the V6 is much slicker. Still, it's a decent system, and one of the best out there - its main rival is Sky Q.
Virgin Media Home phone review
Home phone from Virgin includes Talk Weekends as standard, which - you guessed it - gives you inclusive calls to UK landlines at the weekends. You can upgrade that to Talk Evenings and Weekends, Talk Unlimited (anytime calls to landlines), or Talk Unlimited Extra (anytime calls to landlines and mobiles).
That's fairly on par with other providers, though there aren't any real options to make international calls cheaper. Plus, the covered calls in each package include calls to Virgin Mobile numbers, but to include any other mobile network, you need Talk Unlimited Extra… which is pretty expensive.

Extras
Here's some of the other stuff you get with Virgin Media.
Virgin Mobile - Virgin's got a good range of mobile plans, including SIM-only, PAYG, and contract deals - and TV and broadband customers get free unlimited calls to other Virgin Mobile phones too. Useful, but not quite as attractive as, say, the 5GB of free mobile data that EE broadband-and-mobile users get.
Virgin TV Anywhere - The free app that lets you watch your Virgin Media TV on the go, including on-demand stuff and lots of live channels.
Public Wi-Fi - All customers can access Virgin Media Wi-Fi hotspots, including Wi-Fi on the London Underground if you're in the capital - though it doesn't have as many hotspots as BT.
Security - With broadband, you get free Web Safe, that blocks dodgy websites and includes parental controls; and a 12-month trial of F-Secure SAFE, which protects your devices from malware and viruses.
Our verdict
Well, it's expensive, but Virgin Media has some of the best broadband and TV services on the market. You'll be hard pressed to find faster internet, and only one other provider - Sky - can rival it for telly. That makes it perfect for big web users, large households, and families, but may be a bit much for anyone who lives alone or doesn't use the internet much.
So long as it's in your budget - and you can get it in your area, of course - we reckon it's worth splashing out.
Virgin Media also offer business broadband packages.
Our latest Virgin Media deals
M50 Fibre Broadband + Phone

Average speed* 54Mbps
Weekend calls inc.

M100 Fibre Broadband + Phone

Average speed* 108Mbps
Weekend calls inc.

M200 Fibre Broadband + Phone

Average speed* 213Mbps
Weekend calls inc.

M350 Fibre Broadband + Phone

Average speed* 362Mbps
Weekend calls inc.
*Average speeds are based on the download speeds of at least 50 % of customers at peak time(8pm to 10pm). Speed can be affected by a range of technical and environmental factors. The speed you receive where you live may be lower than that listed above. You can check the estimated speed to your property prior to purchasing.