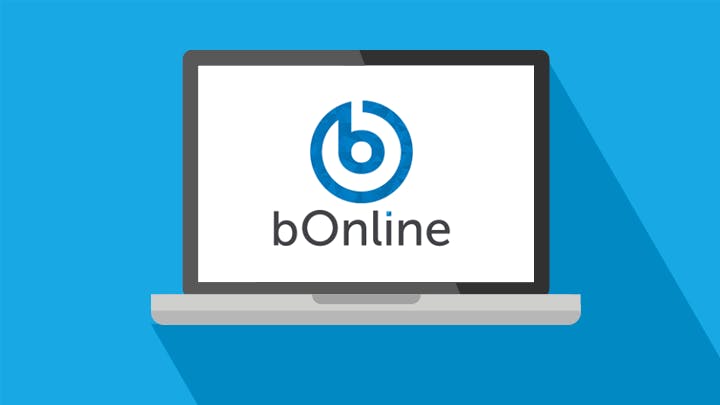 If you're a small business, you may want a broadband provider that has the tech expertise beyond merely getting you online. That's where bOnline comes in.
As well as ADSL and fibre optic broadband packages, which are designed to be simple and affordable with cheap line rental, it also offers website design and Search Engine Optimisation (SEO) services to help customers find you on the internet.
Let's take a look at what they have to offer:
What can I get from bOnline?
bOnline's business broadband comes in three packages, that will suit different sized businesses or different types of users. Each one includes free installation, a free router and access to its dedicated customer service. You can also get static IP addresses with any package
The packages are:
Broadband Business - gives you up to 18Mb broadband, unlimited usage and - should you want it - a static IP address. This is an entry-level package that best suits sole traders, or very small offices with one or two regular users. (12 month contract).
Broadband Business Plus - gives you up to 18Mb broadband, and unlimited downloads. Also gives you 1000 mobile call minutes. This is good for very small companies who make regular phone calls - if you have salespeople on the road, for example.
Broadband Fibre - gives you superfast speeds of up to 40Mb, or for a bit more money, 80Mb. Both include unlimited downloads. This is perfect for offices with multiple people online at the same time, or where you regularly need to download large files quickly. (18 month contract)
To help you stay in control of your account, you can also download the My bOnline mobile and tablet app for free. It gives you instant access to your bills and invoices, and lets you pay them using your smartphone. It's also got an easy way to chat with the provider's customer service reps as well as exclusive offers you can sign up for.
On top of broadband, if you'd like some help giving your company a presence on the internet, bOnline can sort you out there too. Its basic Start-up package gives you one domain name, and two email addresses for that domain with 5GB storage space apiece. If you need more email addresses, you can add 10 more for an additional £5 a month.
Once you have a domain you will, of course, need a website. bOnline can help there too, offering website design, and search engine optimisation (SEO) to help you rank on Google and other search engines.
What's good about bOnline
Affordable business broadband packages that keep things simple
Access to your invoices and accounts via the My bOnline mobile app
Unlimited downloads on all packages
Superfast fibre optic packages available
Cheaper line rental than BT
Excellent customer service
Free router and setup
Static IPs available
Domain and email addresses available
Website design can help you build a professional-looking site
SEO tools can help your company rank better in search engines
What's bad about bOnline?
Fibre optic broadband not available everywhere (BT Business Broadband has very wide availability)
Now much in the way of extras
18 month contract for fibre optic broadband package
Missing some business features like cloud storage
Other business broadband providers
For more information on business broadband and bOnline, check out our handy guides.