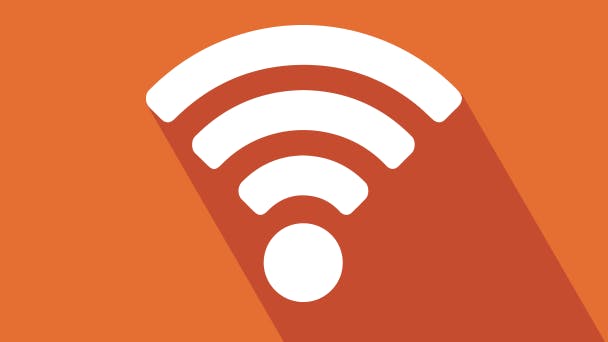 Looking for a good value broadband package with a free gift? We have everything you need to know on this page, including which providers offer free gifts with their packages and how to claim them:
After a new broadband deal with a little something thrown in? Then you're in the right place.
We've got everything you need to know about broadband with free gifts, including what kind of freebies you can expect, what providers offer them and how you can get in on the action.
Looking for a broadband, home phone, or TV deal with a little something extra? Here's everything you need to know.
How do I find broadband packages with free gifts?
To find broadband packages with free gifts, you just need to compare deals using our website. In general, you'll find that it's bigger names such as BT, Sky, Virgin Media and TalkTalk that offer freebies to entice new customers/
To find broadband deals with free gifts, enter your postcode into our postcode checker at the top of the page. It really is that simple.
We'll show you everything you can get where you are. Check through your results, and look out for ones with gifts. Then just click through to sign up or get more info.
Most deals with free gifts don't stick around very long, so you'll need to be quick off the mark. Some offers are only available for a few days at a time.
Bear in mind that often broadband deals are super cheap, meaning you can probably save money in the long term rather than being drawn in by the allure of a free gift.
What free gifts can I get with broadband?
The most common free gifts you get with broadband are vouchers for big name high street brands or online retailers. However, if you're lucky you can score a TV, soundbar or even a games console.
Other free gifts you can expect to get with broadband packages include:
Cashback - Usually in the form of a cheque made out to the name on your broadband contract. Once you've claimed it and cashed it, it's money in your account to spend on whatever you want.
Reward cards and prepaid cards - These are essentially credit cards loaded with a set amount of money. You can spend them in any shop or retailer that accepts that kind of card.
Vouchers - Either cards or e-vouchers you can spend in certain stores. Expect to find vouchers for Amazon, Sainsbury's, John Lewis and Apple.
Gadgets - It's relatively rare for a provider to offer a deal with a free tablet, laptop, TV, or speaker. But they're well worth looking out for and moving swiftly if you see one.
Free router - All broadband providers include a router with your package. Mostly there are for no extra cost and you can keep it after your contract ends.
Which broadband providers offer free gifts?
Major players such as BT, EE, Plusnet and Virgin Media have all offered free gifts with their broadband, TV and phone packages in the past.
Deals with free gifts can crop up on standard ADSL broadband packages, fibre optic broadband, broadband and home phone, and even TV deals. You just need to have a keen eye.
Providers that sometimes offer gifts include:
Do broadband providers still offer deals with TVs and phones?
TVs and phones used to be fairly common as a freebie with broadband deals.
These days, though, they are much harder to come by, especially as fibre broadband is now much more affordable than it was before.
You're more likely to find deals with vouchers for big brand retailers that you can put towards a TV or phone.
Can I get broadband deals with cashback?
Getting cash directly from providers isn't as common as it used to be.
However, you can find some excellent deals that offer something similar, including vouchers, reward cards and an extended period of free access.
Check out providers that offer cashback now and compare deals to see what you can get. G Network is currently offering deals with three months of free access, while PlusNet has reward cards that can be claimed once you've signed up.
Should I choose free gifts over cheaper broadband?
This is a tricky question and depends on your circumstances. If you want to buy something from a big name brand and a voucher will help towards it, then often broadband with a free gift is a great shout.
However, if you're looking to lock in a cheap deal that won't break the bank, you're arguably better off opting for a contract that doesn't have freebies attached, but rather offers a cheaper overall price.
Frequently asked questions
How do I claim my free gift?
For each provider, the details on how to claim your free gift will be different. See our complete guide to claiming cashback, reward cards, vouchers and other freebies.
Often you'll need to claim vouchers or reward cards within a certain time frame after being connected. Sometimes reward cards will need to be used within a set period as well, otherwise they'll expire.
Generally, there'll be an online form to fill in, so have your order info and confirmation email ready to go.
When is the best time to look for deals with free gifts?
Free gifts are always available, but what you get varies depends on what providers have at any given time.
Often you'll find the best deals around Black Friday, in late November, although search for broadband deals now and you'll see plenty with freebies available.
If you're out of contract, then now's the time to get looking.
Will I get a free router as well as my free gift?
Virtually every provider offers a free router along with any free gift.
You can, of course, use your own if you prefer, but for all those by the most hardcore tech fans the provided router will be more than good enough.
And, if there are any issues, using it means customer service should be able to quickly diagnose any problems.