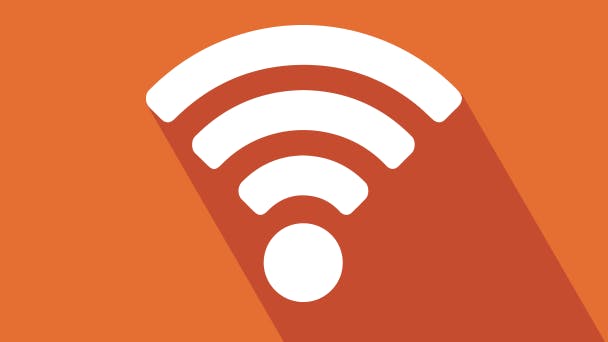 It's usually much cheaper to get broadband and TV from a single provider. We take a look at what you can get.
Which providers offer broadband and TV packages?
The best known and most highly rated providers of broadband and TV combo packages are Sky, Virgin Media and BT.
Other broadband and TV providers that are well worth a look include NOW Broadband, EE, TalkTalk, and Vodafone, which all specialise in value bundles.
Here's a snapshot of what each provider has to offer:
Which TV provider is the best?
Choosing a TV provider can be difficult, especially if you or your household like to watch a variety of different shows. You might want the widest choice of channels on the market, or you may be happy with a handful of your favourite streaming services.
To that end, it helps to compare the UK's providers to find a TV package that suits you.
Sky TV
As the UK's biggest TV provider, Sky has the widest choice of channels. Enjoy blockbuster movies before anyone else, award-winning Sky Originals, and Sky Sports – plus a vast library of catch-up and on-demand content to choose from.
Better still, Sky's TV Q platform lets you watch live and recorded in different rooms and on your smartphone, seamlessly. It's easy to use, too, and boasts features like voice control, 4K video and Dolby Atmos audio, plus supports popular subscriptions like Netflix and Spotify.
If you have broadband with another provider but want Sky's amazing selection of TV, you're in luck – you don't need to be a Sky broadband customer to sign up for Sky TV.
BT TV
Known mainly for its Sports offering, BTTV packages are more flexible than other pay TV plans. Even though you're tied to a 24-month contract, you're free to change your plan every month and customise it with a range of add-ons.
There are five TV plans that you can bundle with BT broadband: Sport, Big Sport, Entertainment, Big Entertainment and VIP.
Some plans come with additional subscriptions – for example, Big Sport comes with a Now Sports Membership that gets you access to Sky Sports channels, while the Entertainment plans come with Netflix included.
Plus, BT's set-top box (YouView) lets you pause and rewind live TV, as well as record up to 300 hours' worth of your favourite TV shows to watch whenever you want.
Bear in mind that you'll need to be a BT fibre broadband customer to get BT TV.
Virgin Media
With over 230 channels, Virgin Media has one of the biggest selection of channels, second only to Sky TV.
You can get TV with broadband through one of Virgin Media's pre-made bundles, some of which include BT Sport and Sky channels. Do note, though, that these bundles don't include the full range of channels on offer, unless you go for the more expensive options.
One of the main draws of Virgin TV is that you won't need a satellite dish. Instead, Virgin streams TV shows through a working broadband connection – and Virgin Media boasts the fastest broadband speeds in the UK.
TalkTalk TV
TalkTalk TV comes with a TalkTalk TV 4K Box, which keeps all your channels and subscriptions in one neat place.
You get 70+ live channels and 30 streaming apps to choose from. There's plenty of on-demand content, including BBC iPlayer, ITV Hub and All4. You can also buy subscriptions like Netflix, Prime Video and NOW, all of which you can easily access via the set-top box.
While other pay TV deals come on lengthy contracts, TalkTalk doesn't do that. Instead, you have the flexibility to add and remove subscriptions every month, and you're free to cancel when you want.
Of course, its selection is a lot less extensive than the likes of Sky and Virgin Media. But it's a good option if you mainly watch on-demand entertainment.
NOW TV
NOW TV is an online TV streaming service that lest you watch certain premium Sky channels, without a contract.
To watch NOW TV, you'll need to get one of its TV memberships. These are:
Entertainment – shows from Sky channels, including the popular Sky Atlantic
Cinema – gets you Sky Cinema
Sports – gets you Sky Sports
Hayu – more than 8000 episodes from reality TV shows
The great thing about NOW TV is that you don't have to commit to a contract. Simply choose a membership and cancel whenever you want.
Freeview
Don't need a lot channels? Freeview is the basic, free digital TV platform you can get in the UK and includes programming from the BBC, ITV and Channel 4, as well as more niche channels such as Dave, Sky Arts, QUEST, Food Network and QVC.
With Freeview, you'll get the minimum number of channels available on TV – that's around 70 or so – and it doesn't require a monthly subscription.
For more information about Freeview, read our comprehensive guide.
What are the best broadband and TV deals?
Rather than looking at the biggest and best deals on the market, the question you really need to ask is which broadband deal and TV deal best suits your needs.
This depends on a number of factors, such as how you use the internet, what sort of TV you like to watch and your budget.
If you'reon a budget, we'd say your best bet is TalkTalk, EE or NOW. They offer competitively priced TV add-ons and a fair selection of channels and on-demand content.
Just want sport every now and then? NOW TV Memberships are ideal. Available in one-day, one-week and one-month options, they're great if you want to see a really big game or just follow your own team when they're live on TV.
Want lots of football?BT Sport televises live Premier League, Champions League and Europa League games, which makes it the best for breadth of football coverage. On the other hand, Sky Sports has more live Premier League games than BT. At any rate, both BT and Sky have the best sports coverage, hands down.
Movie fan?Sky Cinema gets blockbusters first, months before they come to streaming services. Look out for deals with Sky Cinema, or sign up to a NOW Cinema Membership.
What to look for in a broadband and TV deal
There's a lot to consider when you're weighing up which broadband and TV bundle to plump for. Here's a checklist of things you need to take into account:
Broadband speed: Busy, multiple occupancy households where lots of people watch TV or play games simultaneously generally need a fast fibre service. And if you're planning to stream live TV or watch content in 4K UHD quality, a speedier connection will make it a better viewing experience.
Channels: Which channels have the series and movies do you really want to see? What sports do you care about? Can you just make do with a Netflix or NOW subscription? Make sure you think hard before committing to a pricey contract or subscription.
Set top box: Would you prefer one with lots of storage, or can you get by with a cheaper model that doesn't let you record shows? Is the box you'll get with a particular service compatible with the streaming services you might want to add? It's a good idea to make sure.
Equipment: Have you got space on your TV stand for a set top box, or would a plug-in Apple TV device be better? If you're thinking of getting a Sky deal that needs a satellite dish, can you get one installed?
Home phone: If you want to include a landline in your plan, take a look at our broadband, home phone and TV bundles.
Contract length: Some broadband and TV bundles can be lengthy, while you can subscribe to NOW TV membership on a month-by-month basis. But if you're willing to commit to a long contract from the likes of Sky and Virgin Media, there's a lot more choice available.
Price: Premium TV doesn't come cheap, especially if you want live sport channels and the latest blockbusters. So you don't want to be paying out for channels and sports you don't watch.
Prefer to just get broadband? Take a look at a selection of our latest broadband deals.
What movie channels are available?
Film fans have a huge choice of channels and on-demand content offering the latest films and classic cinema. Depending on your package these may be fully inclusive, or you'll be able to add them for an extra monthly fee.
If you're a total film buff, you'll likely settle for nothing less than a subscription to Sky Cinema. With all 11 Sky Cinema channels and Paramount+ at your fingertips, you can enjoy an enormous range of the latest blockbusters, exclusive Sky Originals and much more.
Want to get Sky Cinema for less, without signing up for a long-term contract? You can do so with a NOW Cinema Membership, which gets you all the Sky Cinema channels for a monthly cost.
And if you just want to watch a new release or old favourite on occasion, you'll be able to buy or rent movies on a pay-per-film basis with BT TV and Virgin Media TV.
What sports channels are available?
Sky Sports and BT Sport are the two top choices for sports fans. While you're generally required to have BT fibre broadband to get BT TV, you no longer have to sign up for BT broadband to get BT Sport. The same goes for Sky Sports, which also allows you to subscribe if you're with another broadband provider.
It's easy to sign up to Sky Sports if you're with a different provider. If you're a Virgin Media or BT customer, you can either get Sky Sports included in your deal, or get it as an add-on. Otherwise, Now TV is the most affordable and convenient way to get it, as its pay-as-you-go Sports Memberships allows you to sign up for Sky Sports on a one-day or one-month basis.
BT Sport is available to Sky, Plusnet, EE and Virgin Media customers, either as an add-on or as part of a TV bundle. You can also get the BT Sport Monthly Pass directly from BT, which gives you instant access to the BT Sport app without having to sign up for a contract or for BT broadband.
Where can I get Sky and BT TV channels?
Sky TV and BT TV both give you access to channels and services that you can't always get anywhere else, particularly when it comes to sports.
But, even if you choose a TV and broadband bundle from a different provider, there are still ways to get your eyes on premium Sky and BT telly.
Sky entertainment channels – these are, of course, included in Sky TV packages, and some are available through Virgin Media and BT too. If you're not with any of these providers, your best bet would be subscribing to a NOW Entertainment Membership, which gets you a suite of Sky entertainment channels – including Sky One and Sky Atlantic.
Sky Atlantic – this channel, home of the likes of Game of Thrones and Succession, is only available through Sky TV or a NOW Entertainment Membership. Luckily, you can get NOW TV on a massive range of devices, including most set-top boxes, smart TVs and Apple TV.
Sky Cinema – you can add blockbuster movies to TV from Sky, Virgin, and any platform that supports NOW TV Memberships (including BT TV).
Sky Sports – available to add to TV from Sky, Virgin, BT, and any platform that supports NOW TV Memberships.
BT Sport – included in several of BT TV and Virgin Media packages, as well as Plusnet TV and EE TV. It's also available as an app, so you can subscribe and watch through any platform that supports it.
What TV packages can I get with Sky?
You can get Sky TV with the Sky Q box or Sky Glass. It comes with Sky TV as standard, which has more than 100 non-Freeview channels and over 500 box sets, and a Netflix subscription.
From here, you can customise your package to suit your tastes. Add-ons include:
And if you want to upgrade your viewing experience, you can add multiscreen, Ultra HD + HD, and HD to your plan.
What TV packages can I get with Virgin Media?
With Virgin Media, you can choose a pre-made Virgin Media TV bundle.
Each one comes with broadband, TV and landline, while some of the more expensive options also throw in an O2 SIM. There are also options to get just broadband and TV, although these are more expensive.
With these bundles, you get a Virgin TV 360 box and a selection of channels. The cheapest option, the Big Bundle, comes with all Freeview channels and players. On the other end of the scale, the Biggest TV Bundle offers over 210 channels, a standard Netflix subscription, Sky Sports, Sky Cinema and BT Sport.
It's best to look carefully at what each Virgin Media bundle has to offer, so you can decide on the one that best suits you.
And although the bundles come with channels already selected, you still have flexibility to customise your plan. Add streaming subscriptions, such as Netflix and Prime Video, extra BT Sport and Sky channels, and more.
What TV packages are available in my area?
The most widely available pay-TV packages are from BT and Sky.
Using its own Openreach network to deliver broadband and TV services, BT is the biggest broadband provider in the country. As long as you can get BT fibre broadband with a minimum download speed of 2Mbps in your area, you can get BT TV. You don't even need a Freeview signal to be able to get it, although without it you can only get channels delivered via internet and on-demand TV.
Sky no longer requires a satellite dish, meaning that you can get Sky TV via Sky Glass or Sky Q without having to install a dish. Plus, as long as you have a broadband connection to download catch-up and on-demand content, you can get Sky TV even if you're with a different provider.
However, if you want a Sky TV, broadband and phone package, you'll need to live in an area where you can get Sky Broadband.
Although Virgin Media is the fastest broadband provider in the UK, with one of the best TV services too, it's a little less widely available. This is because Virgin Media uses its own cable network to deliver broadband and TV services, which doesn't cover as much of the UK as the Openreach network.
With TalkTalk and EE, you'll need to get either TalkTalk or EE broadband in your area, such as TalkTalk fibre broadband or EE Fibre Broadband. These two providers offer broadband and TV packages, both of which also require a digital rooftop aerial to watch Freeview channels.
A NOW TV Membership is the easiest and most widely available streaming service. It works like a Netflix subscription, so you can get it no matter which broadband provider you're with.
What TV services can I get with a broadband bundle?
Freeview and YouView – basic free TV. But if you spring for pay-TV with a set top box – such as a YouView box – you get that bit more. For example, the ability to pause, rewind, and record live TV, access to on-demand content and streaming apps, and seven-day catch-up
Premium TV channels – extra TV channels, paid for as part of your TV subscription. These could be entertainment channels like Sky One, kids TV, and more
Apple TV – some broadband and TV providers, like EE, give you an Apple TV device rather than a set top box. It plugs right into your telly and gives you access to live TV, on-demand and catch-up, streaming services, apps, and originals via Apple TV+
NOW TV Memberships – a streaming service that gives you access to both live channels and on-demand content from Sky, such as entertainment TV, Sky Cinema, and Sky Sports. Because it's delivered via an app, you can watch NOW TV through a range of devices, including set top boxes and smart TVs. And handiest of all, you can include a subscription in a number of broadband and TV bundles
Sports channels – premium sports channels are available via Sky Sports and BT Sport, which you can add to pay-TV packages from various providers
Sky Cinema – this gives you live movie channels and hundreds on-demand blockbusters. You can add it to your pay-TV package, or subscribe separately via a NOW Membership
Streaming services – such as Netflix, Amazon Prime Video, or Disney+. Most pay-TV providers let you add a subscription to your TV bill
What are the pros and cons of bundling TV deals and broadband?
Pros
You can save money compared to subscribing to the services separately – plus special deals and offers are often available with bundles
Just one single monthly bill to deal with, making things easier to manage
Get access to loads more to watch on your telly, including some channels and shows that aren't available any other way
With some providers, it's the cheapest way to get premium sports or movie content
Bundle up with a home phone to save even more money
Cons
Can be expensive, especially if you choose a comprehensive TV package from a big provider
Not always flexible – you may be locked into pay-TV contract for a long period
Some require a particular setup or equipment – for example, Sky may need a satellite dish
TV delivered via internet requires a fast and reliable broadband connection
Other broadband deals
Frequently asked questions
Can I get a broadband, TV, and phone bundle?
Yes, you can. Many providers offer these three services – what's more, they'll encourage you to bundle them together by offering discounts and deals.
Some providers don't offer broadband-only options yet, so a broadband and TV package will come with a landline as standard. For example, all of Sky's broadband deals come with a landline included, as it uses this to deliver internet to your home.
Can I get broadband and TV deals without a phone line?
These days, yes. Quite a few providers, such as BT and Virgin Media, no longer require you to get a landline with broadband.
Other options for broadband-only packages include Three and Vodafone's 4G and 5G home broadband services. Read our guide to landline-free broadband for more info.
Why should I get broadband and TV together?
It's usually better value than getting them separately
Lots of special deals on bundles
You'll only have one bill and provider to deal with
Does a broadband and TV package require installation?
That depends on your package. Most broadband and TV packages, such as those from BT, TalkTalk, Plusnet and NOW Broadband, won't require any installation. And you'll be able to set up the set top box yourself.
The major exception is Sky TV. While Sky Glass and Sky Q don't need a satellite dish to stream catch-up and on-demand content, you'll still require a satellite dish to watch certain channels. In these instances, you'll need an engineer to install your service, unless a previous occupant of your home was a Sky TV customer.
You'll probably also need the services of an engineer if you're signing up for Virgin Media TV, which uses cable infrastructure. The exception here is if a former occupant signed up for Virgin Media.