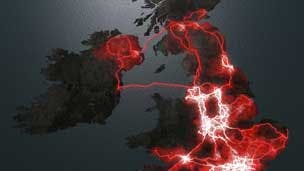 I'm thinking of getting Virgin Media broadband and TV, but apparently it isn't available everywhere. How do I find out if I can get it for my house?
Andrew B, via email
You're absolutely correct that Virgin Media isn't available everywhere, Andrew. At the time of writing its network only covers around 75% of the UK population, though its reach is being extended all the time.
Virgin Media broadband works a little differently from most providers. This is because it owns and operates its own network that's totally separate from the Openreach infrastructure that's the basis for 99% of other providers' broadband services.
If you can get BT broadband, there's a good chance you can also get broadband from the likes of Sky, TalkTalk, Plusnet, or EE. But it doesn't mean you can get Virgin Media too.
The best and most fail-safe way to check if you can get Virgin Media is to type your postcode into our availability checker. We'll then show you the packages and providers that are on offer at your home:
Compare broadband deals in your area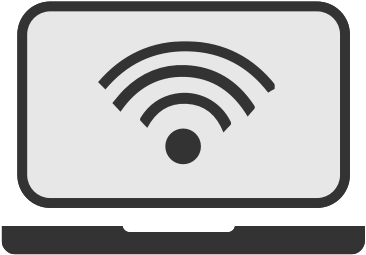 Alternatively so you can get a measure of the kind of speeds and selling points that Virgin Media has to offer, we've picked out a selection of standout packages for the table below.
Current Virgin Media deals
*Average speeds are based on the download speeds of at least 50% of customers at peak time(8pm to 10pm). Speed can be affected by a range of technical and environmental factors. The speed you receive where you live may be lower than that listed above. You can check the estimated speed to your property prior to purchasing.
What can I get from Virgin Media?
The good news is that if you can get Virgin Media broadband, you'll also be able to subscribe to Virgin Media TV. And if you require a landline, you can get a Virgin Media home phone too.
Depending on the package you choose, Virgin Media broadband's average speeds come in at 108Mbps, 213Mbps, 362Mbps or 516Mbps. All of which are extremely fast and are ideal for busy family homes.
If you're lucky enough to live in Birmingham, Coventry, Edinburgh, Glasgow, Leeds, Liverpool, Manchester, Reading or Southampton you can sign up for Virgin Media's Gig 1 service.
This provides blazingly fast average connection speeds of 1Gbps, which are among the best of any provider.
Virgin Media TV is impressive too, with 260-plus channels and a high-end V6 box based around TiVo.
And of course Virgin Media offers home phone landlines as well. These include free weekend calls to landlines as standard - though you can upgrade your package to cover anytime calls too.
You can mix and match Virgin Media packages as you please. Or just get one service on its own, including broadband without a landline, if that's all you require.
Virgin Media also offers business broadband packages.
What if I can't get Virgin Media broadband in my area?
That's unfortunate, but luckily you have other options.
Still, if you've really got your heart set on Virgin Media broadband, you can register your interest by inputting your details and postcode on the provider's site.
That doesn't mean that Virgin Media will rush to your neighbourhood to install its cables. But if there's enough demand in a particular area, it'll consider rolling out its network in that location.
No area is too small: Virgin Media has expanded to small towns in the past simply because residents were keen enough.
In the meantime, take a look at other providers...
Alternatives to Virgin Media that offer fast broadband
If Virgin Media isn't available where you live, don't despair. You're more likely to be able to get fibre optic broadband from the likes of BT, Sky, TalkTalk and Plusnet.
That's because their broadband is based on the Openreach network, which provides fibre optic broadband that's available to more than 90% of us.
Average speeds are as high as 67Mbps in most areas, which is easily fast enough for most households.
If you're lucky, you may even be in an area where the BT Ultrafast range of broadband products is on offer. Depending on the package you pick, these can get you average speeds of up to 900Mbps
Alternatively, you may be in an area served by smaller, niche providers such as WightFibre or Hyperoptic. Like Virgin Media, these providers possess and operate their own networks.
The difference is that their reach isn't anything like as wide as Virgin Media, with availability typically confined to a smattering of towns and cities.
For TV
Virgin Media's TV offering is excellent. But with up to 400+ channels, Sky TV offers more viewing options, as well lots of on-demand box sets. And the Sky Q tech is just as good as TiVo, too.
When it comes to price, it'll cost you about the same as Virgin Media TV.
Or, if you don't need a TV package as extensive as those from Virgin Media or Sky, you might want to take a look at more stripped-down broadband-and-TV bundles from BT, TalkTalk, NOW Broadband, and EE.
Frequently asked questions
Can I just get broadband from Virgin Media?
You can. Unlike with most providers, with Virgin Media there's no need to take a landline with its broadband. But it's worth noting that opting to do without a landline won't necessarily save you any money.
If cost is your concern, take a look at cheap ADSL deals from BT, Plusnet and Now Broadband. These include a landline, but generally still work out cheaper than the cheapest Virgin Media broadband deals.
Is Virgin Media the fastest broadband provider?
Although some providers offer a service that's as fast as Virgin Media's in some locations, Virgin Media is the UK's fastest widely available broadband supplier.
How easy is it to install Virgin Media broadband?
In most cases, you can install Virgin Media yourself. You'll just require a QuickStart self-install pack. However, in a minority of instances you'll require an engineer visit.