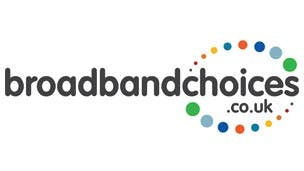 Hello. We're broadbandchoices and we're the mobile, TV and internet experts. We've been about since 2005 and we make it easy to compare the packages available in your area so choosing the right deal is a doddle.
Who are we?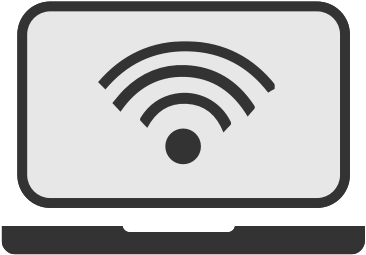 Compare the best broadband deals
Well, far be it from us to boast, but we're the mobile, TV and internet experts. We make it easy to compare deals, and give you the advice to make choosing the right one a doddle. We're completely impartial, and display deals from all the leading providers in the market.
Our broadband, home phone and TV calculator is easy to use and totally customisable, so you can tailor your search to include your must-haves. It compares hundreds of deals available in your area from the big boys like BT, Sky, TalkTalk and Virgin Media to specialist providers like Hyperoptic and Zen Internet. Just pop in your postcode, and in a matter of seconds you'll be able to take your pick from a range of the latest offers.
With our mobile comparison service you can sort through hundreds of thousands of mobile phone deals in seconds. You can compare pay-monthly, pay-as-you-go and sim-only plans, or search for handsets and see how they measure up when it comes to price and features, to find the best deal for you.
Not only do we help thousands of people save money each month, we also offer an array of helpful tips, guides and up-to-the-minute news. This is why, since we launched in 2005, we've become the go-to site for people looking for a better deal on their mobile phone or TV and broadband package.
If there's anything you want to know that isn't covered on the site, drop us a line on Facebook or Twitter, or contact us another way, and we'll get right back to you.
broadbandchoices is part of Decision Technologies Limited (DTL). DTL complies with the Equality Act 2010. We're an equal opportunities employer and we value equality and diversity. We're opposed to all forms of unlawful and unfair discrimination and it's our policy to provide employment equality to all irrespective of gender, partnership or marital status, religious beliefs, political opinions, race, disability, sexual orientation or age.
We recognise that the provision of equal opportunities in the workplace is not only a legal requirement - it provides a secure and harmonious work environment for our staff and makes sound business sense. Our equal opportunities approach helps all those who work for us to develop their full potential, and a happy, talented team is at the centre of all great companies.
Who do we list?
We list a wide range of the best broadband, phone and TV deals available in any given postcode, as well as thousands of mobile phone deals.
We proactively seek out providers, networks and retailers to list, but we also welcome applications. However, applicants will only be listed if they meet our standards for quality and customer service.
Our customers are always our top priority, so we work hard to make sure that all the companies we list are capable of delivering the high-quality service you deserve.
For the full criteria required to be listed on our site or more information about us, ping an email to sales@broadbandchoices.co.uk.
We currently list the following home broadband, phone, and TV providers:
We currently list the following business broadband providers:
We currently list the following mobile handset providers:
Affordable Mobiles
buymobiles
Carphone Warehouse
chitterchatter
Currys
e2save
fonehouse
metrofone
mobiles.co.uk
Mobile Phones Direct
phones.co.uk
Samsung
Talkmobile
We currently list the following SIM-only mobile providers:
buymobiles
fonehouse
Mobiles Phones Direct
mobiles.co.uk
How do we list broadband, home phone and TV deals?
Taking into account attributes such as average speed, price and setup cost, we apply a 'Recommended' ranking to all deals that appear in our comparison tables.
Rankings are determined by an algorithm that calculates a score for every deal. This considers how popular the deal is (the number of times a deal is viewed or clicked on) and how easy it is to purchase (the number of users who purchase that deal).
Once every deal has been scored it is then ranked, and this is the order they appear in our comparison tables.
We do have some sponsored listings, including the Featured Deal. This is either a sponsored ad or a deal that we strongly recommend. In some cases, a deal may be marked as Editor's Pick. This is a sponsored deal but it does not affect its natural position in the results grid.
We always list deals that provide the best possible value to customers, and to ensure that it's straightforward to compare packages. As a result, some results may be excluded from our listings:
We only list existing customer deals if the provider supplies the information to us
We typically list a phone plan that's included in the base package. This means some packages will not be listed with inclusive evening and weekend, mobile, or international calls. We do this partly due to low customer interest in these options, and also to ensure that the results grid does not get too confusing and remains as easy to use as possible.
On occasion, a provider will offer multiple contract lengths on the same package. We will feature the deal that represents the best value, and may exclude other contract lengths if we think they represent a worse deal.
There are many permutations of broadband and TV packages available from providers, particularly when sports and movie channels are included. In some cases, there may be more than one configuration of the same services, but at different prices. In these cases, we will only display the lower-priced option. This is to reduce confusion and help users find the better-value package.
How do we make money?
broadbandchoices receives advertising fees and commissions from a number of the providers and mobile phone resellers that appear on the site. This does not increase the cost of any packages that you might subscribe to via our site and we do not charge you for any of the services available on our website. We only feature providers that comply with our strict listing criteria in order to ensure the high quality and comprehensiveness of the provider's listed - regardless of whether they pay us commission. Our commercial arrangements have no impact on how we list the providers or packages that appear in your results list.
Our calculator lets you compare packages offered by other providers, and check for hidden costs or fair usage policies so you can make sure you are choosing a deal that is right for you.
Our 'Featured deals' table contains provider sponsored listings selected by broadbandchoices. For the wider list of packages, sorted according to your chosen criteria, you can enter your postcode in the postcode box.
We are dedicated to providing informative, impartial content that offers true value to our customers.
What do we do with your data?
broadbandchoices.co.uk (the "Website") is a trading name of Decision Technologies Limited (Company Number 05341159) whose registered address is 1 Dean Street, London, W1D 3RB ("we", "us", "our", or "DTL").
We take your privacy and the security of your personal information extremely seriously. We comply with the Data Protection Act 1998 and we are registered with the Information Commissioner's Office (ICO Registration No. Z932912X). If you have any queries relating to our use of your personal data or any other data protection or privacy policy issues then please contact our Data Protection Officer at dpo@broadbandchoices.co.uk or by writing to the Data Protection Officer at the registered address.
Our privacy Policy sets out the basis on which any of the personal data we collect from you, or that you provide to us, will be processed by us, and outlines our views and practices regarding your personal data and how we treat it.
Please read the Privacy Policy carefully as once you use our website you will be regarded as having read and accepted its terms.
How accurate is our broadband speed information?
The speeds we show on our results table are the 'average' speeds that broadband providers advertise - these speeds aren't specific to your postcode.
That's because we'd need to test each package on your phone line to be able to give you an accurate speed, and as much as we'd love to do that, if we did it for you we'd have to do it for everyone!
However, before you sign up to any package you should be told what speeds you'll get from it. If you're not, ask the provider to check before you commit to anything.
The average speeds we show are based on what at least 50% of the people with that particular package actually get, which follows guidance from the Committee of Advertising Practice (CAP) and Broadcast Committee of Advertising Practice (BCAP).
Of course, that means up to half of people with a particular package may not get the speeds advertised, which can seem a little misleading. To counter this, we explain what the average figure means on our results table. For more information, see our guide to download and upload speeds.
How accurate is our broadband availability information?
We get the relevant information on what's available and where from broadband providers and geographical data from a software agency to make the results you get are as accurate as possible.
Remember that broadband, particularly fibre optic broadband and cable broadband, is subject to availability at your postcode, but you can confirm availability on providers' websites.
Frequently Asked Questions
Do you list every broadband provider and package on your site?We make sure we offer a wide range of providers and packages to give our customers a great choice of local deals. We don't list all providers but the providers we do list include all of the major players as well as a number of the smaller ones too. We don't list every single broadband package from each of the providers on our site, but you can be assured that the ones we do list are the amongst the most competitive deals on offer, and we regularly have exclusive deals so we can offer broadbandchoices customers even better value.We try to always list deals that provide the best possible value to customers, and to ensure that it's straightforward to compare packages. In some cases, results may be excluded from our listings. For example: We only list existing customer deals if the provider supplies the information to us. We typically list a phone plan that's included in the base package. This means some packages will not be listed with inclusive evening and weekend, mobile, or international calls. We do this partly due to low customer interest in these options, and also to ensure that the results grid does not get too confusing and remains as easy to use as possible. There are many permutations of broadband and TV packages available from providers, particularly when sports and movie channels are included. In some cases, there may be more than one configuration of the same services, but at different prices. In these cases, we will only display the lower-priced option. This is to reduce confusion and help users find the better-value package. In some cases, a provider will offer multiple contract lengths on the same package. We will feature the deal that represents the best value, and may exclude other contract lengths if we think it represents a worse deal. The broadband market is constantly shifting so we update the provider and package details on a regular basis to ensure the results you see are up to date and accurate. However, if you spot an error anywhere, please do let us know so we can correct it.
How do we rank your results?We currently default the ranking of results by First Year Cost. This is the total amount you will pay in the first year of your contract. In comparison calculations, bill credit and cashback are deducted from First Year Cost. We are also testing defaulting to a Recommended sort order. We feel this highlights the best deals for our customers, by taking into account how popular they are with users and how easy it is to buy them on the provider's website.Recommended deals are defined by four factors: we take into account first year cost, the proportion of users that click to view a deal, the total number of clicks a deal receives, and the number of users who purchase that deal on the provider's website. However, you can also rank the results to suit particular needs by using the drop-down 'sort by' menu at the top of our results page. You can rank providers by:

First Year Cost - The total amount you will pay in the first year of your contract
Average Monthly Cost - The average cost of your contract per month (actual monthly payments may differ)
Total Contract Cost - The total amount you will pay over the length of your contract
Setup Costs - Any upfront costs
Contract Length - The number of months your contract will run for
Speed - The speed of your broadband connection
Usage - The amount you can download each month
Channels - The number of channels included in the TV package

We do have some sponsored listings, such as the Featured Deal. This is either a sponsored ad or a deal we strongly recommend. Some deals may also be marked as Editor's Pick. This is a sponsored deal but it does not affect its position in the results grid.
Why do we need your postcode?It allows us to find broadband, phone and TV deals in your area, as what's available depends on where you live. Different kinds of broadband - whether BT Infinity, or Virgin Media's cable network - have rolled out to different areas of the country, and this varies a lot by postcode.However, we take your privacy very seriously, which means we won't pass it on to any other companies or organisations. For more on this, please take a look at our privacy policy. This means you can put your postcode into our comparison calculator and look for a package that's both better and cheaper than the one you've got safe in their knowledge that you won't be bombarded with junk mail in the near future.
Can I save money switching provider?We make it our business to find a great choice of deals for consumers - switching may, and often does, mean you can get a cheaper deal on your broadband, phone or TV service, especially if you take out an exclusive or limited-time deal.However, for some customers, cost isn't the biggest issue. It is a matter of getting more for their money - a faster connection, free calls, higher usage allowance, more digital TV channels for example. It all depends on your needs, and the best thing about our switching service is that you can set your preferences so the packages offered will be tailored to suit your particular needs be that price, or speed, or additional features. Hey presto - happy customers with the right packages for them.Compare broadband provider dealsSee our latest broadband deals here