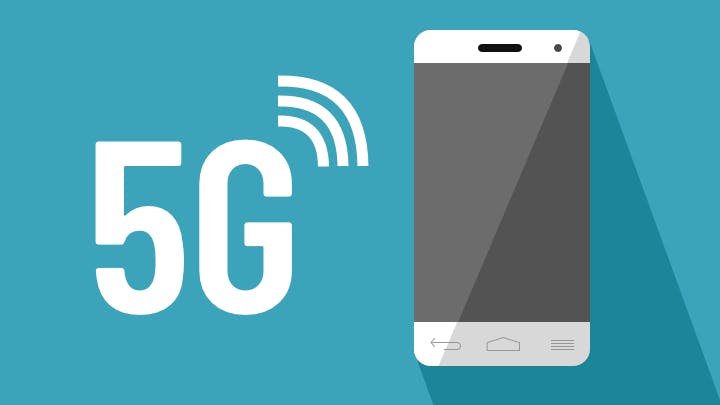 5G phones team super-fast connectivity with plenty of power and up-to-the-minute features. We take a closer look at 5G handsets and recommend some standout deals.
5G phones offer mobile internet speeds up to twenty times faster than 4G. That means you can do a lot more with phone and do it quicker.
And you can look forward to buffer-free streaming, lightning-quick HD movie downloads, instantaneous game and app downloads and super smooth and responsive online gaming.
We take a look at the best 5G phones below. And we'll take a look at whether limited coverage means they're a good buy right now.
What are the best 5G phones?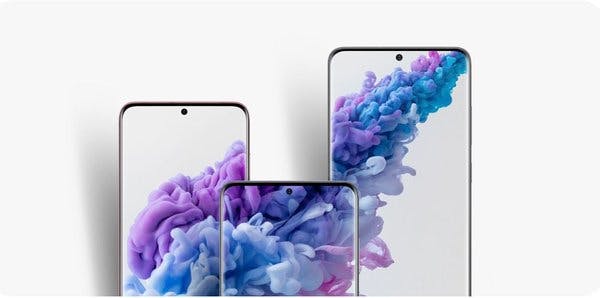 The very best 5G phones don't come cheap. But if price isn't a concern, we'd suggest you take a look at the Samsung Galaxy S20 5G, the Galaxy Note 10 5G or Huawei's P40 Pro 5G.
All of which team 5G support with pro-grade cameras, huge batteries and bright, vibrant screens.
If you're looking to pay a bit less but still want a cutting-edge phone, there's the excellent OnePlus 8. Priced £599 when bought off-contract and SIM free, it's roughly half the outlay of Samsung's and Huawei's top-end handsets.
Cheap 5G phones
A 5G phone doesn't have to break the bank. Huawei's Mate 20 X 5G, the Samsung Galaxy A90 5G and the Oppo Reno 5G are proof positive, with SIM-free price points that come in around the £400-mark.
Is it worth getting a 5G phone?
A 5G phone is only as fast as the network it's running on and where you're using it. And if you're unlucky enough to be in a location that 5G networks have yet to reach, a 5G-enabled phone will only achieve 4G, or even 3G, speeds.
Right now, 5G for phones is available from a large number of networks, including BT Mobile, EE, Vodafone, O2, Three, and Sky Mobile. Three offers a 5G mobile broadband product that's intended to stand-in for home broadband, but has yet to offer 5G smartphone contracts or SIM deals.
The best and most surefire way to find out if 5G is on offer where you live is to use networks' 5G coverage checkers.
Which iPhones are 5G-enabled?
The short answer right now is none. Even the iPhone 11 range don't run on 5G networks.
However, the good news is that Apple is expected to bring its first 5G-enabled smartphone to market in 2020, most likely in the form of the iPhone 12 in September.
Which Samsung phones are 5G compatible?
At the time of writing, Samsung's selection of 5G phones includes:
Samsung Galaxy S20 Ultra 5G
Samsung Galaxy Note 10 5G
Samsung Galaxy S10 5G
Samsung Galaxy Fold
Samsung Galaxy A90 5G
Keen to find out more about what 5G offers? We walk you through it with ourone-stop guide.