Suspect you're paying more for your broadband than you need to? You're probably right. Read on and we'll help you get the most for your money. Better still, we've handpicked some really good cheap deals for you too.
How do I find a cheap broadband deal?
The best and fastest way to find really cheap broadband is to use our comparison tables. Just filter by 'lowest price' and we'll show you the lowest priced broadband deals on offer right now.
Generally, the cheapest contracts will be for a standard broadband service with average speeds of 10Mbps-11Mbps, for which you should expect to pay between £15-£20 per month.
These are fine for households with one or two occupants, who mostly use the internet for browsing, checking email, online shopping and watching the odd video.
If you're in a shared home with more occupants, you're going to need a faster, fibre broadband service which will cost you a bit more.
The cheapest fibre broadband deals typically come in at between £23-£25 per month.
What are the cheapest broadband providers and packages right now?




*Average speeds are based on the download speeds of at least 50% of customers at peak time(8pm to 10pm). Speed can be affected by a range of technical and environmental factors. The speed you receive where you live may be lower than that listed above. You can check the estimated speed to your property prior to purchasing.
Household names, such as TalkTalk, Plusnet and Now Broadband, offer really good value broadband deals that'll get you a reliable service for your money.
But if you're looking to save money on energy too, it can work out cheaper to take broadband from energy providers, who offer discounts when you sign up for both services.
Can I get cheap BT, Sky and Virgin Media deals?
The best known broadband providers aren't usually the cheapest. But if you're lucky and take advantage of a time-limited special offer, you can still get a very competitively priced deal from BT, Sky, Virgin Media and other household names.
Better still, larger providers frequently sweeten their broadband deals with free gifts, vouchers or tokens.
So although the likes of the Post Office or Now Broadband are likely to be cheaper, it's well worth checking to see what the likes of BT, Sky and Virgin Media are offering when you're shopping around.
How to compare 'cheap' broadband deals
Some providers offer a very attractive monthly price for the introductory period of your contract.
But on closer inspection you may notice they punish you with extra charges, such as set-up fees.
Or you may find you get hit by hefty price hikes after the initial discount-rate period ends.
To make sure you get the full picture of how much you'll be paying and ensure you really are looking at the cheapest deals, make sure you filter by 'total cost' when you're using our comparison tables.
This factors in the total price you'll pay for the entire contract, including set-up fees.
Cheap broadband for pensioners
Britons who claim pension credit are eligible to sign up for a BT Basic and Broadband bundle, which is nearly half the cost of a standard, low-cost broadband service from the likes of TalkTalk, Sky and Plusnet.
Intended for people low usage habits, BT Basic & Broadband gets you an average connection speed of 10Mbps, as well as a landline and pay as you go calls.
If you don't get pension credit, there are still a host of pensioner-friendly broadband providers and products to choose from, all of which get you reliable service with an average speed of 10-11Mbps for an affordable price.
We'd recommend you look at the likes of the Post Office, which offers the pensioner-friendly option of paying for your broadband in person at a Post Office branch, Now Broadband or TalkTalk.
Need a bit more help to find an affordable, pensioner-friendly broadband package? Read our guide to broadband for the elderly and we'll walk you through it.
Who does the cheapest broadband deals?
At the time of writing, the cheapest broadband provider is the Post Office. Choose its Unlimited Broadband package and you'll pay less than £200 over 12 months (including landline rental).
Now Broadband's Brilliant Broadband bundle won't cost you too much more, while John Lewis and Plusnet are typically priced around £20 per month or so.
The cheapest fibre broadband packages aren't too much more expensive. The Post Office and Onestream's cheapest fibre packages are usually £20-£21 per month and get you much faster average speeds of 38Mbps and 17Mbps respectively.
Cheap broadband in my area
To find the cheapest broadband providers in your area, just enter your postcode in our availability checker below. You'll then just need to filter by total cost and we'll show you the cheapest packages available right now.
Compare broadband deals in your area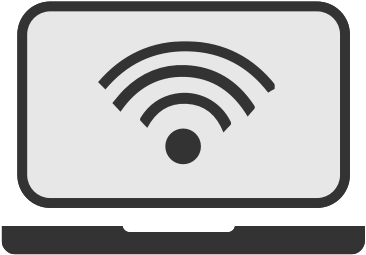 Should I get a cheap broadband deal?
If you're a light internet user (by which we mean you really just use the internet for browsing, shopping, checking your email and watching a few videos) or you live alone, a low cost broadband deal will almost certainly be fast enough for you.
But if you live in a multiple occupancy house or a large family home where lots of people are going to be using the internet simultaneously, we'd recommend you pay a bit extra and get a fibre broadband package.