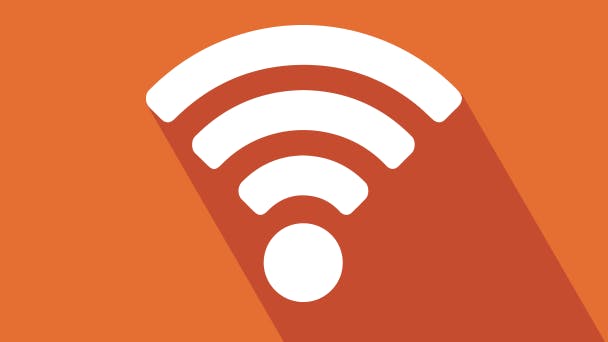 Suspect you're paying more for your broadband than you need to? You're probably right. Read on and we'll help you get the most for your money. Better still, we've handpicked some really good cheap deals for you too.
How do I find a cheap broadband deal?
The easiest and fastest way to find really cheap broadband is to use the comparison table at the top of the page. Just enter your postcode and we'll show you cheap deals in your area.
But to ensure you're really getting the most for your money and a deal that best fits your needs, there are some other things to consider besides the price you pay.
We've outlined them below…
Rewards and bill credits
Big-name providers, such as BT, Sky and Virgin Media, often sweeten their deals with time-limited promotions. Other providers have caught on, too, with the likes of TalkTalk and Plusnet also offering incentives to new customers.
These rewards vary, but they often come in the form of gift cards to spend online or at high-street stores.
To make it easier to track down this sort of promotion, we'll always clearly mark deals with freebies in our comparison tables.
Bundle offers together
Alongside broadband and home phone, many household-name providers offer TV, mobile phones and SIM contracts too.
It's generally much cheaper to get multiple services from the same provider than it is to get them from separate suppliers. Not to mention, it's more convenient for you to manage.
So if you're on a tight budget, it's well worth shopping around to see if you can save some money by getting a package that bundles multiple services.
Low-income broadband
If you're on a low income, you can get some help with your home broadband.
BT offers a BT Home Essentials package to anyone receiving an eligible benefit: Universal Credit, Pension Credit (Guarantee Credit), Income Support, Jobseeker's Allowance and Employment and Support Allowance. It'll give you fibre broadband and a cheap phone line.
Read our page on broadband for low income families for more tips on getting an affordable deal.
Contract terms
Planning to stay at your current address for a while? Then you'll likely be willing to commit to the 18-month and 24-month contracts that are standard with most providers, such as BT, TalkTalk, Virgin Media, Vodafone and Sky.
However, if that seems like too long a stretch at your address or you think that your circumstances might change over that time, 12-month contracts are still available from Now Broadband, John Lewis, Plusnet and Zen Internet.
You can also get nine-month student-friendly contracts from BT and Virgin Media, which mean you won't have to pay for broadband at your term-time address while you're home for the summer holidays.
One-month contracts are rare, but they can be found. For ultimate flexibility, Now Broadband offers monthly rolling contracts, so you're free to cancel any time without penalties.
Do keep in mind that if you want to leave your contract before it ends, you'll usually need to pay an early exit charge.
End-of-contract price hikes
When you sign up to a broadband deal as a new customer, you'll be able to enjoy the cheapest prices on offer.
However, when your contract ends, it's common for providers to raise prices rather dramatically.
So, if you're nearing the end of your contract, it pays to shop around for a new provider. This way, you can get the best deals out there.
On the other hand, if you'd prefer to stick with your provider, you can try ringing them to negotiate a better deal.
Find the right broadband speed
Live alone or with one other person? As a 'light usage' household, you're likely to be able to get by with a low cost ADSL standard broadband deal that provides average speeds of 10-11Mbps.
But if you're an online gamer or live in a busy family home or shared accommodation, you'd be better off with a fibre broadband service. It's faster and more reliable, and it can easily handle multiple users and devices.
Plus, the good news is the cheapest ones are only around £3 to £5 per month more than standard ADSL broadband.
Need some help working out the speed you need? Head to our one-stop guide to broadband speeds for all the information you'll need.
Some providers may charge a one-off activation fee when you sign up for a new deal, although many don't.
However, you'll probably need to pay one if you're getting an ultrafast service from the likes of Sky, Virgin Media or BT. This is because ultrafast full fibre broadband uses different technology, so installing it requires more work.
Most providers won't charge you anything for installation when you sign up for pay TV.
But the major exception is Sky TV, which charges a fee for installing the satellite dish that's required for its Sky Q TV service.
What are the cheapest internet providers?



£23.99

per month

£17.32

Avg. monthly cost




£21.99

per month

£17.82

Avg. monthly cost

*Average speeds are based on the download speeds of at least 50% of customers at peak time(8pm to 10pm). Speed can be affected by a range of technical and environmental factors. The speed you receive where you live may be lower than that listed above. You can check the estimated speed to your property prior to purchasing.
Household names, such as TalkTalk, Plusnet and Now Broadband, offer really good value broadband deals that'll get you a reliable service for your money.
But if you're looking to save money on energy too, it can work out cheaper to take broadband from energy providers, who offer discounts when you sign up for both services.
Can I get cheap BT, Sky, and Virgin Media deals?
The best-known broadband providers aren't usually the cheapest. But if you're lucky and take advantage of a time-limited special offer, you can still get a very competitively priced deal from BT, Sky, Virgin Media and other household names.
Better still, larger providers frequently sweeten their broadband deals with free gifts, vouchers or tokens.
So, although budget networks are likely to be cheaper, it's well worth checking to see what the likes of BT, Sky, and Virgin Media are offering when you're shopping around.
What's the most affordable type of broadband?
Generally, the cheapest contracts will be for a standard broadband service with average speeds of 10Mbps-11Mbps, for which you should expect to pay between £15-£20 per month.
These are fine for households with one or two occupants, who mostly use the internet for browsing, checking email, online shopping and watching the odd video.
If you're in a shared home with more occupants, you're going to need a faster fibre broadband service, which will cost you a bit more.
The cheapest fibre broadband deals typically come in at between £23-£25 per month.
Can I get low-cost fibre broadband?
Yes, you can. Pretty much every broadband provider now offers fibre packages, so deals are very competitively priced. If you can get fibre broadband where you live, there are almost certainly cheap options available.
The cheapest fibre options usually have speeds on the slower end of the scale, but that's still around 35Mbps and above. In other words, fast enough to stream HD TV and play online games without a hitch.
With providers such as TalkTalk, Plusnet, Vodafone, Now, Shell Energy and Onestream, you'll only pay around £22-£24 per month – less than £300 per year.
And if you're lucky enough to live in an area where they're available, the cheapest entry-level full-fibre connections from Hyperoptic, Community Fibre, and WightFibre start at around £20 per month.
Cheap broadband in my area
To find the cheapest broadband providers in your area, just enter your postcode in our availability checker below. You'll then just need to filter by total cost and we'll show you the cheapest packages available right now.
Should I get a cheap broadband deal?
If you're a light internet user (only using the internet for browsing, shopping, checking your email and watching a few videos) or you live alone, a low-cost standard broadband deal will almost certainly be fast enough for you.
But if you live in a multiple occupancy house or a large family home where lots of people are going to be using the internet at the same time, it's worth paying a bit extra to get a fibre broadband package.
Similar broadband packages
Frequently asked questions
Will I save money with a broadband bundle?
It's pretty much always cheaper to sign up for multiple services (such as broadband, TV, home phone and mobile phone) from the same provider, compared with getting them from separate providers.
As well as being cheaper and more convenient to manage, you can often get some rewards or discounts on your services.
But pay TV isn't a cheap service, and adding it will usually make your monthly bills much more expensive – especially if you sign up for TV from the likes of BT, Virgin Media and Sky.
If you're on a budget and really want pay TV, we'd suggest you take a look at TalkTalk's more affordable TV bundles. Although not as comprehensive, it's certainly cheaper.
Or consider Now TV, which lets you sign-up for one-month TV passes on a pay as you go basis. It also offers one-day and one-week sports passes for Sky Sports. These flexible plans are ideal if you want to watch a certain show or sports fixture for a short while, without being tied to a long-term contract.
Is it cheaper to get broadband without a landline?
On paper, skipping out on a landline by getting a broadband-only deal should save you money. But in reality, that's often not the case.
Many providers bundle broadband and line rental together for no extra cost, and it often works out cheaper than a standalone fibre broadband package.
And you don't need to buy a call plan if you don't use your landline – line rental generally comes with pay as you go calls as standard, so you'll only need to pay for the calls you make.
So we'd suggest that before you sign up for a broadband-only deal, you take a good look at home phone and broadband bundles available in your area. You can do that with our handy postcode checker.
Will inexpensive broadband be fast enough?
It depends on how many people live in your household, and how you use the internet.
The cheapest broadband packages are usually ADSL connections, with speeds of around 10-11Mbps. If you live alone and you're a light internet user (mainly using the internet for general browsing, online shopping, emails and watching videos here and there), these speeds should serve you well.
On the other hand, if you live in shared house or family home with multiple occupants who regularly stream TV and play online video games, we'd suggest you spend a bit more and get a faster fibre broadband service.
Fibre optic broadband is only a bit more expensive than standard ADSL broadband, and it provides much faster speeds. The cheapest fibre broadband deals usually have speeds of around 35Mbps, which can easily handle streaming high-quality video and online gaming.
The good news is that if you do sign up for a broadband package that's not suitable, your provider will allow you to upgrade to a faster service.
Can I get cheap broadband if I have bad credit?
Yes, you can. While most providers require you to pass a credit check, Plusnet and Now Broadband don't carry out credit checks.
You'll also be able to get Post Office's Unlimited Broadband Basics and BT's Home Essentials packages with a bad credit score.
Evidence suggests TalkTalk is also more likely to accept customers with poor credit ratings than other household-name providers. So you may want to consider them too.
What is the cheapest broadband in the UK?
In general, the slower the speed, the cheaper the deal. So, you'll find that standard broadband packages, with average download speeds of 10-11Mbps, are the cheapest on the market.
When it comes to providers, popular low-cost providers include Plusnet, TalkTalk, Now Broadband and Vodafone.
Is unlimited broadband expensive?
Unlimited broadband allows you to use your internet as much as you want, without extra charges or restrictions.
However, it's important to note that there's a difference between 'unlimited' and 'truly unlimited'.
Unlimited broadband often means that although you won't face usage caps, your provider might implement traffic management during peak hours of the day, to make sure everyone in your area can enjoy decent speeds.
On the other hand, truly unlimited broadband means there is no network-wide traffic management.
These days, many providers offer truly unlimited broadband as part of your package, for no extra cost.
How much is Sky broadband?
Alongside BT and Virgin Media, Sky is one of the major providers in the UK.
At the time of writing (March 2022), its fibre broadband packages start from £28 per month for average speeds of 59Mbps, on an 18-month contract.