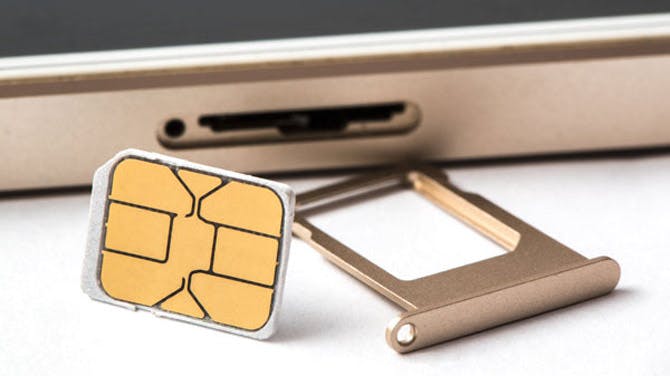 I'm trying to save money on my phone contract. How do I go about changing from my current contract to a SIM-only plan, and is it worth it?
Let's be honest, most people don't want bells and whistles when it comes to changing their phone contract. In fact, the cheaper the deal, the better.And believe it or not, cheaper doesn't necessarily mean you'll end up with shabby phones like these, either: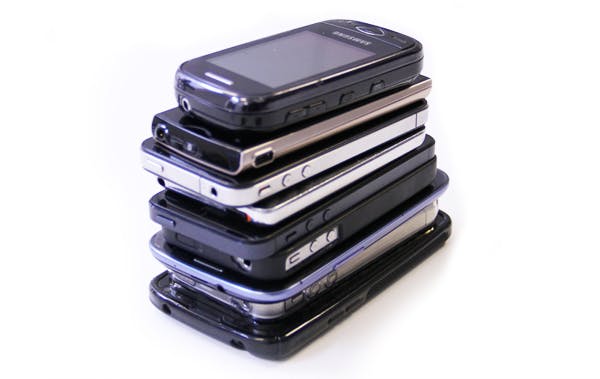 One of the most popular ways to save money on a phone contract is to switch to a SIM-only package. Without paying extra for the phone itself, SIM-only can be a heck of a lot cheaper in the long run.
Question is, how do you go about switching from a monthly contract to SIM-only?
Today we'll run through some simple steps to help get you started, and answer some niggling questions…
What if I'm still in my current contract?
This is where things can get a bit tricky.
You see, typically, when it comes to breaking out of your contract early, a mobile phone provider will expect you to pay off the rest of your contract. They can be as ruthless as a spaniel with a chew-toy. They just won't budge.
But this isn't always the case.
For example, when you change your contract with Vodafone during your upgrade period, and not at the end of your contract, the time added onto the contract will be at the new lower price.
As I say, though, in most cases you'll probably have to pay the rest of your contract off, so your best bet is to check how long you've got left, and what your providers policies are.
If you are early into your contract, it might be worth holding back; that way you won't have to pay any unwanted penalty fees.
How can I find out if I'm still in my current contract?
One way is that you can phone them up and ask. Although this opens another can of worms; some people hate calling their provider. And I get that - long wait times, dodgy hold music – it's not for me either!
But there are plenty of ways to avoid that dreaded phone call. Most providers offer an online chat service where you can get your questions answered by a member of their customer service team.
Not a fan of online chat either? No bother. Providers like Vodafone, for example, have an online app called My Vodafone application where you can log in to find out your contract duration and upgrade period.
Virgin Mobile has My Virgin Media, and BT Mobile has an app called My Mobile. Chances are, your provider will offer a similar service.
Where will I find the best SIM-only deals?
Right now, there are plenty of great SIM-only deals around. Some are flash sales, so you'll have to get in quickly to take advantage (after reading all the small print, of course.)
You can compare SIM-only deals with our comparison service:
How do I collect my SIM card?
Good news is, you don't have to trek into town to find your nearest mobile phone store.
Most providers will send the SIM out to you in the post. Plus, if you miss the delivery, chances are the SIM card will be end up at your local depot where you can pick it when you're ready.
In short, it couldn't be easier.
Can I keep my number?
Absolutely. Whether you switch or stay with your current mobile operator, you'll be able to keep your number. If you stick with your current provider, you can keep your current number without having to do anything.
That said, if you're not super-attached to any particular provider, you might be better off switching to a cheaper service like giffgaff or Tesco Mobile. After all, it won't make any difference to your service, and you'll get to save even more money in the process.
If you do switch networks, your current provider should give you something called a 'porting authorisation code, or 'PAC.' Simply quote this number when you move network. You can find out more in our full guide to porting your old number:
Quick note on this: If you are intending to switch over, it's worth letting your current provider know as soon possible. Most contracts require 30 days, so you'll likely have to pay for at least this many days once you've told your provider that you're leaving.
So, is it worth it?
Well, that depends.
If you're out of contract, and you have a phone you like, it's definitely worth it - you'll have to pay less, and the contract terms are more flexible.
If you're still in contract, things are less clear-cut. Although you may save some pennies in the long-run, cancelling your contract early can result in a big bill. For some people, it will be better to wait until their term contract is over, and then switch to SIM-only.
If you can afford it, and the plan you want works out cheaper, go for it. There are hundreds of SIM-only deals available, with new offers coming out all the time. Check out our guide to the best SIM-only deals to see some of our favourites this month.