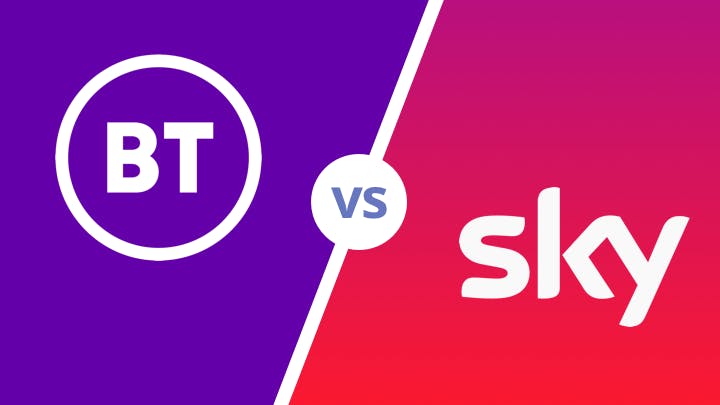 If you're passionate about watching sport, you basically have two choices: BT Sport and Sky Sports. We put them head to head to see which is better for content, Premier League coverage, price and more.
For a long time, TV sport in the UK was Sky Sports. Not only did it nab most of the big championships and matches, it was pretty much the only game in town. All that changed with the arrival of BT Sport in 2013. Suddenly, for the first time since it launched in 1991, Sky Sports had a proper competitor, and the battle has been raging ever since.
So, how do BT Sport and Sky Sports compare? Which is cheaper? And, ultimately, which is the best? Game on.
Compare broadband deals in your area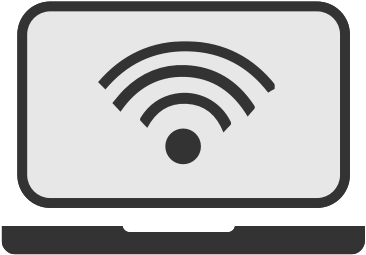 What sports can you watch?
Their advertising may centre on football, but both BT Sport and Sky Sports show loads of different sports - rugby, golf, cricket, motorsport… the list goes on. Here are just some of the things you can watch on each service:
| | | |
| --- | --- | --- |
| Sport | BT Sport | Sky Sports |
| Football | , Scottish Premier League, UEFA Champions League and UEFA Europa League, Australian A-League, Bundesliga, FA Cup, FA Trophy, Ligue 1, Serie A, UEFA Europa League, Women's Super League, Vanarama National League, Liga NOS | Premier League, Scottish Premier League, EFL, Scottish Cup, La Liga, Championship, League 1, League 2, Eredivisie, MLS League, Chinese Super League |
| Rugby | Aviva Premiership, Champions Cup, Challenge Cup | Heineken Cup, Champions Cup, RFU, IRB Sevens, Super 15, Super League, Guinness Pro 12 |
| Cricket | Ashes, Big Bash League | Cricket World Cup, County Championship, international cricket, Yorkshire Bank 40 |
| Golf | - | European Tour, Masters, Ryder Cup, US PGA Tour, World Golf Championships |
| Tennis | WTA | ATP World Tour, French Open |
| Motor racing | MotoGP, Moto2, Moto3, World Rally Championship, IndyCar Series, Deutsche Tourenwagen Masters, Supercars Championship | Formula One, GP2, GP3, Speedway |
| Boxing | World, European, British and Commonwealth Championship boxing | IBF, WBA, WBO |
| US Sports | NBA, NCAA College Basketball, NCAA College Football, Major League Baseball, American College Sports, Major League Lacrosse | MLS League |
| Other | Red Bull Crashed Ice, UFC (Ultimate Fighting Championship) | |
Verdict

Both Sky Sports and BT Sport have an impressively wide variety of sports to watch, but when it comes to sheer breadth of choice, Sky Sports just about clinches the win.
Premier League football & UEFA Competitions
BT Sport currently shows 42 exclusive live Premier League games per season. A bunch of those are 'top pick' matches, meaning BT Sport will show some of the clashes between the bigger Premier League clubs, such as Manchester United and Chelsea.
BT also holds exclusive rights to screen all UEFA Champions and Europa League games.
In comparison, Sky Sports shows 126 exclusive live Premier League matches per season, which is three-quarters of all the Premier League matches broadcast live on TV in the UK.
Verdict

Sky Sports. Although BT always nabs some big European games, the sheer quantity of Premier League football on Sky still makes it the best choice for fans.
Availability
You don't have to get BT Sport and Sky Sports from their respective providers. Other TV services include them in their packages, and you can also watch online. Not every service is available from every provider though - oh no, that would be far too easy.
BT Sport is available in these ways:
BT TV - You get the full BT Sport pack to watch on TV and online with BT TV packages. With Starter and Entertainment, it's £3 per month for 18 months, and then £6 per month from month 19; but with Max, there are no extra charges - it's in your package as standard.
Virgin Media - BT Sport can be added onto any Virgin Media package. It's also included as standard in the Full House and VIP bundles.
Sky TV - You can get BT Sport for an additional monthly charge. You can't get it from Sky directly as part of a bundle, so you'll need to sign up once you already have Sky TV up and running. Find out how to do that in our full guide.
TalkTalk - You can add BT Sport onto TalkTalk TV - but as with Sky, you have to sign up to it through BT once your service is active. That means it won't appear on your TalkTalk bill, as it works as a seperate service from BT directly.
Plusnet - If you have YouView from Plusnet - currently only available to a select few customers - you can add BT Sport on for an additional monthly charge. You can also get it if you have a Sky set top box around the home (perhaps because you used to be a customer). If that's the case, you can also get BT Sport to view on that box.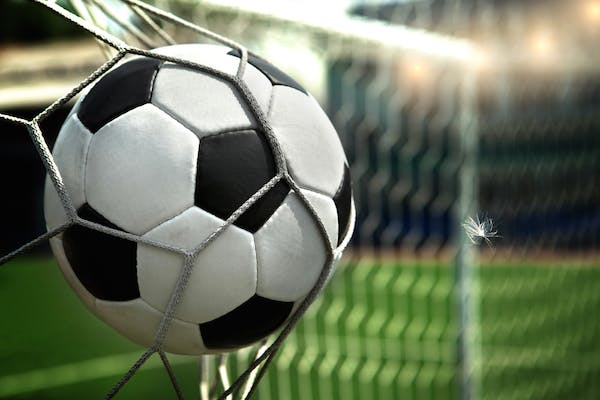 Here's how you get Sky Sports:
Sky TV - You can add Sky Sports to any package at any time. You can choose to get up to three individual channels, covering the sports you care most about, or get the complete Sky Sports bundle, which also includes the Sky Sports Main Event channel, which shows some of the biggest events on the sporting calendar.
TalkTalk - Sky Sports is available as a paid 'Boost' to your TalkTalk TV package. What's good about TalkTalk is that its add-ons roll on a monthly basis - you can cancel them at any time. That makes it the most flexible way to add Sky Sports to a TV package.
Virgin Media - Sky Sports can be added to any Virgin Media TV package for an additional monthly charge. It's also included as standard in the VIP bundle.
BT - You can add Sky Sports to a BT TV package, provided you have BT fibre optic broadband. Unlike the other providers in this list, you won't get all Sky Sports channels - only Sky Sports Main Event and Sky Sports Main Event Extra. Both show lots of football, particularly Premier League, so you'll still have plenty to watch.
Now TV - You can get a daily, weekly or monthly Sky Sports pass on Now TV. That flexibility makes it especially good if there's a particular match you want to watch.
Verdict

Draw. BT Sport and Sky Sports are both widely available. The only way to get everything directly is with Virgin Media, but you should have ways to watch some form of TV sport regardless of which provider you're with.
Cost
As a rule, BT Sport costs less than Sky Sports, but bear in mind that providers often run special offers that can cut the cost dramatically. All the prices below are correct at the time of writing, but may change as new deals come in.
The full BT Sport pack is included in the BT TV Max package as standard, though there's a monthly fee to add it to the others.
On Virgin Media, BT Sport can be added for £18 a month. It's also available in Full House and VIP bundles. And if you have Sky, you can sign up to BT Sport from £27.99 a month (though it's less than that if you have BT Broadband).
Sky Sports can be added to any Sky package for £22 a month for 18 months. Adding it to Virgin Media will cost you £31.75 a month, and the TalkTalk boost will run you £34 a month. On BT TV, Sky Sports 1 and 2 can be added as bolt-ons - check with BT for current pricing.
Verdict

BT Sport typically works out cheaper than Sky Sports. (Prices correct at the time of writing).
Conclusion
All this brings us back to the original question: which is better, BT Sport or Sky Sports? Ultimately, there is no right answer here because so much depends on the particular sports you want to watch. If you're mad about F1, for example, you'll want Sky Sports. If you're a UEFA Champions League fanatic, it's BT or bust.
So here's our considered advice: think about what you want to see, and which service shows them - the better service will become clear. Then use our comparison service to find it for the best price.
It's also worth noting that starting with the 2019-20 football season, Amazon have the rights to screen 20 live Premier League matches as part of a three-year deal.