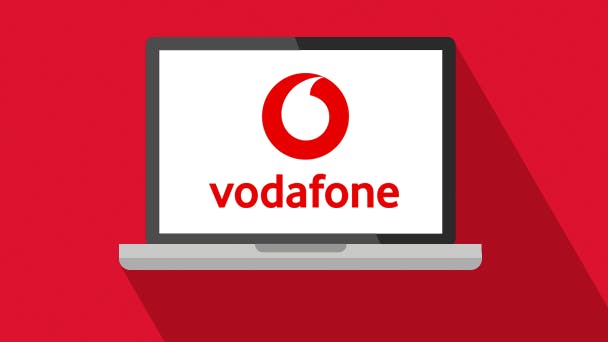 Vodafone has been one of Britain's main mobile networks since the days of T9 keyboards and phones that needed vast battery packs just to make a call. In the broadband market, however, it's a relative newcomer.
Despite that, it has quickly gained a reputation for offering fast fibre optic broadband at prices that won't break the bank. So, how does it measure up to its highly rated mobile network? And what can you expect if you sign up? Read on for a complete Vodafone broadband review.
Is Vodafone broadband any good? An overview
Good selection of fibre optic broadband packages, with speeds ranging from 38Mbps to 900Mbps
24-month contracts
Intelligent WiFi Hub router included
Options to bundle with mobile, landline and TV services
With its affordable prices and good-quality broadband, it's easy for us to recommend Vodafone broadband to most households.
As well as some very creditable speeds, you get a high-tech router that can be controlled with Vodafone's handy app.
Although its fastest full fibre plans are only available in select locations, its two Superfast plans are fast enough for most users, making them the most popular choice. Plus, you can upgrade your broadband with a Pro plan to help maximise your connection.
All plans come on 24-month contracts. That's fine if you plan on sticking with it for a couple of years, but it's certainly less flexible than a shorter-term 12-month or 18-month plan.
To cut costs and make things easier to manage, you can bundle your broadband with landline and mobile services. Vodafone's TV packages are very limited, however – you'd be better off going to Sky, BT, Virgin Media and NOW for your entertainment needs.
Nevertheless, if you're mainly focused on getting a good fibre broadband deal, Vodafone's a very worthy choice.
Value for money
For the quality and speed of broadband you get, Vodafone's fibre broadband deals are good value for money. When compared to similar plans from major competitors like Sky, BT and Virgin Media, you'll find that Vodafone's are significantly cheaper.
In fact, costs are more in line with those from budget providers, such as Plusnet, EE and Now Broadband.
At the time of writing (April 2022), its most basic Superfast 1 plan starts from £22 a month, with average speeds of 38Mbps.
Even better, you won't face any pesky upfront costs when you sign up for a Vodafone broadband deal. And if you're a Vodafone Mobile Pay monthly customer, you can earn up to £3 worth of savings on your monthly broadband bill.
This is how much Vodafone costs right now:
*Average speeds are based on the download speeds of at least 50% of customers at peak time(8pm to 10pm). Speed can be affected by a range of technical and environmental factors. The speed you receive where you live may be lower than that listed above. You can check the estimated speed to your property prior to purchasing.
Broadband speeds
Vodafone has stopped offering standard ADSL broadband – instead, it now only offers fibre optic broadband packages.
As a result, even its more basic packages are more than enough for most users, and can handle TV streaming and online gaming with ease.
Vodafone Superfast 1
Vodafone's most basic package, Superfast 1 delivers average download speeds of 38Mbps – a speed that's perfectly adequate for most users.
It's available on a 24-month contract, and comes with unlimited downloads, parental controls and a free six-month subscription to internet security package F-Secure SAFE.
Superfast 1 requires you to get a landline when you sign up for broadband. Luckily, line rental is included, and if you plan on using your home phone often, you can add a call plan to your deal.
Vodafone Superfast 2
Other than faster average download speeds of 67Mbps, Vodafone's Superfast 2 package is the same as Superfast 1.
If you live in a larger household, or use the internet on multiple devices at the same time, you may want to consider getting Superfast 2 over Superfast 1.
Vodafone ultrafast speeds
Depending on where you live, you may be able to get Vodafone's speediest ultrafast packages:
Superfast 100 – average download speeds of 100 Mbps
Pro Ultrafast 200 – average download speeds of 200Mbps
Pro Ultrafast 500 – average download speeds of 500Mbps
Pro Gigafast 900 – average download speeds of up to 900Mbps
These use 'Fibre to the premises' (FTTP) technology to deliver a full fibre connection directly to your home – as a result, you can get lightning-fast speeds and a much more stable connection.
It's a great option for larger households, where everyone is streaming videos on multiple devices, or power users who need a reliable connection for working from home and late-night gaming sessions.
However, these speeds are only available in select locations – they're nowhere near as widely available as the Superfast 1 and Superfast 2 plans.
To see if you can get Vodafone ultrafast broadband in your area, use our postcode checker.
Compare broadband deals in your area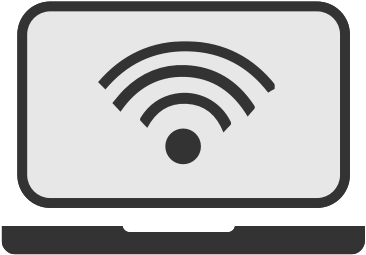 Upload speeds
When talking about speed, it's the download speed that's mentioned. Downloading includes activities like online gaming and streaming videos and music, whereas uploading could be uploading a picture to social media, or backing up your files in the cloud.
Most of the time, we do a lot more downloading than uploading. Therefore, download speeds are faster than upload speeds.
For example, the Superfast 1 plan has average download speeds of 38Mbps and upload speeds of 10Mbps.
Packages
As one of the four big mobile networks, it's little surprise that Vodafone offers broadband and mobile phone bundles. To save even more money, you can also choose to combine your package with a landline phone deal.
However, there's not much in the way of TV packages. Only the priciest Pro Xtra (see below) plans come with an Apple TV, where you can watch Freeview channels and stream your favourite subscription services. Visit our page for more on Vodafone broadband and TV deals.
It's just not quite the same level as the likes of Sky and BT, both of which boast a vastly superior selection of TV packages.
Vodafone Pro
To get the strongest and most reliable internet connection possible, you can upgrade your existing Vodafone broadband with Vodafone Pro.
It involves a powerful main router and Wi-Fi disks that work together to strengthen your signal and eliminate dead spots in your home. If your broadband goes down, the Wi-Fi router will automatically connect to Vodafone's 4G service – guaranteeing you a working internet connection no matter what.
In fact, if Vodafone Pro doesn't live up to its promise of reliable Wi-Fi in every room, at all times, you're allowed to leave your contract early for free.
To give an idea of costs, at the time of writing (April 2022), a standard Superfast 1 plan costs £22 per month, while Pro Superfast 1 comes in at £30.
There are two tiers of the Pro service to choose from: Pro and Pro Xtra.
Vodafone's fastest three options (Pro Ultrafast 200, Pro Ultrafast 500, Pro Gigafast 900), all come with a Pro plan. Otherwise, you can add a Vodafone Pro plan to any Superfast package, or upgrade any broadband package with Vodafone Pro Xtra.
The Pro Xtra costs a bit more, but you get a free Apple TV 4K with a three-month Apple TV+ subscription, anytime landline and mobile calls, and a guarantee of no mid-contract price rises.
Data limits, fair usage and traffic management
All broadband from Vodafone is truly unlimited. There's no usage cap or limit on how much you can use and download. And there's no traffic management, so your speeds won't ever be artificially slowed down.
That means completely unlimited internet from Vodafone, meaning a big thumbs up from us.
Router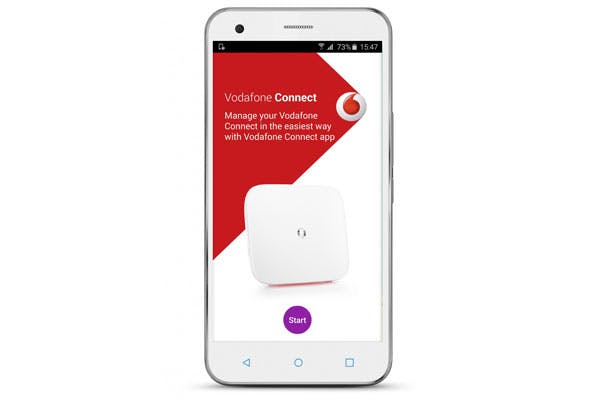 All Vodafone broadband deals come with the Intelligent WiFi Hub as standard. One of Vodafone's stand-out features, it's a pretty impressive piece of kit, with support for up to 50 devices.
The router comes with AC wireless as standard, four Ethernet ports and two USB slots. The latter come in handy – plug in a hard drive and any connected device can access its contents. Plus, it's easy and straightforward to set up yourself.
It includes some clever functions: for example, the ability to set up a private guest network for visitors, meaning you don't have to share your password, and a Device Boost function, which allows the router to prioritise a specific phone, tablet, console or computer that might be struggling for a connection.
Vodafone's router works hand in hand with the Vodafone Broadband app, which gives you control of your entire set up from your smartphone or tablet. You can adjust family screen time, prevent access during certain times, and see who is using your network at any given time.
To take things to the next level, Vodafone Pro packages come with some additional features. As well as Vodafone's WiFi Hub, you get a Broadband Back-up 4G dongle, which guarantees you a connection even if your internet goes down, and a Super WiFi Plus booster that comes with built-in Alexa control.
Customer service
To talk to Vodafone's customer support team, give them a call on 0333 304 0191, or 191 from a Vodafone mobile.
For 24/7 help, you can get in touch with TOBi, Vodafone's online digital assistant. It can help with general queries – and if you require something more than a simple fix, you'll be connected to a human helper.
Unfortunately, Vodafone falls behind its peers when it comes to complaints. Ofcom's 2020 report on customer service in the telecoms industry found that Vodafone broadband customers were much more likely than average to have a reason to complain.
Vodafone home phone review
All Vodafone broadband packages come with line rental, which includes pay as you go calls, voicemail and caller display.
Alternatively, if you use your home phone often, you can upgrade your calls plan with an add-on:
Evening & Weekend – evening and weekend calls to UK landlines
Anytime Landline & Mobile – anytime calls to UK landlines and mobiles (this comes as standard with the Vodafone Pro Xtra package)
Prices aren't bad at all – call plans are certainly cheaper than those from BT, and are comparable to the likes of TalkTalk and Plusnet.
You can add quite a few calling features too, such as anonymous call rejection, three-way calling and call divert. There's more available on a landline from BT, for instance, but it's still a better range than what other providers have to offer.
Extras
Vodafone mobile – Vodafone is well known for its massive range of mobile deals. What's more, existing Vodafone mobile customers can enjoy deals and discounts when they take a broadband plan too, such as up to £3 off their monthly bill
Anti-virus software subscriptions – all broadband bundles come with a free six-month trial of F-Secure SAFE, as well as 50% off afterwards. And if you get a Pro plan, you get 12 months free Norton 360 Premium
Referral scheme – get a friend or family member to switch to Vodafone broadband, and you'll both receive a £25 Amazon gift card
Overall, while Vodafone has some decent extras to consider, but it's got nothing on bigger broadband providers like BT and Sky. It helps keep costs down, mind.
Our verdict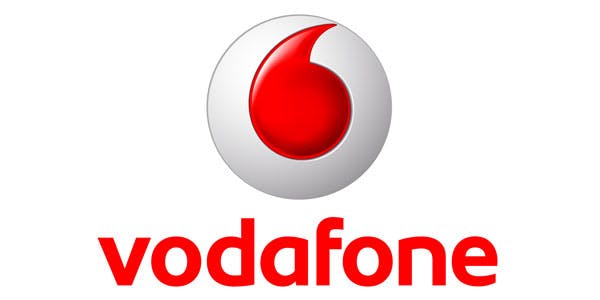 If you're looking for a broadband-only deal, Vodafone's very competitive.
You can get fast fibre optic broadband packages for affordable prices and no sneaky upfront costs, as well as Vodafone's WiFi Hub router thrown in. With its smart features and top-notch technology, it really stands out compared to many routers you get with broadband at a similar price point.
Speeds-wise, it holds its own against providers like BT, Sky and EE. It only really lags behind Virgin Media, which is notably the fastest provider in the UK.
Nevertheless, we'd recommend Vodafone for most families – particularly if you have kids, thanks to the range of parental controls you get with the router and app. It's also great for households with two to four people, and it's easy to manage everyone's internet usage at the touch of a button.
However, it lacks the extras and bundled deals you can find with other providers. If you want to add TV to your package, you'd be better off going to the TV heavyweights Sky, Virgin Media and BT, or even budget providers like NOW and TalkTalk.
But for just broadband, it's well worth a look.
Reasons to buy
Great value – dependable speeds at low prices
Excellent router and compatible smartphone app
No upfront costs
Reasons to avoid
Not many extras or perks to sweeten the deal
No proper TV bundles
More customer complaints than other providers
Our latest Vodafone broadband deals


New customers only Offer ends 03/12/2023

£25.00

per month

£20.83

Avg. monthly cost
New customers only Offer ends 03/12/2023



New customers only Offer ends 03/12/2023

£27.00

per month

£22.83

Avg. monthly cost
New customers only Offer ends 03/12/2023

*Average speeds are based on the download speeds of at least 50% of customers at peak time(8pm to 10pm). Speed can be affected by a range of technical and environmental factors. The speed you receive where you live may be lower than that listed above. You can check the estimated speed to your property prior to purchasing.