BT Superfast Fibre and Sky Fibre are two of the most well-known kinds of superfast fibre broadband you can get in the UK, but which is best? We've pitted them together to see how they measure up when it comes to price, speed and more. Let battle commence.
Take a look at our full BT review and Sky review too.
BT Fibre vs Sky Fibre at a glance
| | | |
| --- | --- | --- |
| | BT Fibre | Sky Fibre |
| Availabilty | Over 80% of homes and businesses in the UK can get it | Over 60% of homes in the UK can get it |
| Download speed | Average 36Mb (BT Superfast Fibre Essential), average 50Mb (BT Superfast Fibre), average 67Mb (BT Superfast Fibre 2), average 145Mb (Ultrafast 1), average 300Mb (Ultrafast 2) | Average 59Mb (Sky Broadband Superfast) |
| Upload speed | Up to 19Mb | Up to 18Mb |
| Usage | Unlimited | 25GB a month or unlimited |
| Traffic management | No | No |
| Router | BT Smart Hub | Sky Hub |
| Wi-Fi | Yes - more than five million hotspots | Yes - over 20,000 locations |
| Online security | Yes, a free trial with certain packages | Yes, a free trial |
| Parental controls | Yes | Yes |
| Minimum contract | 12-month | 18-month |
*Information correct at time of writing. Bear in mind that offers can regularly change the listed price, so compare deals for current prices.
Deals
Sky Fibre ain't backwards in coming forwards when it comes to deals - you can regularly get it for a cut price, or with some kind of prepaid card or reward voucher included.
However, BT offers are similarly good - not only can you regularly get money off or get it for free for the first months of your contract, it's also land yourself a prepaid card or voucher.
This is a very difficult category to judge - some weeks BT is better, some weeks Sky will have the edge - so make sure you compare broadband before making any decisions. If pushed though, we'd say BT's deals are ever so slightly better overall.
Winner
Availability
When it comes to whether you can actually get it, BT (www.bt.com) has Sky licked before the latter has finished lacing up its gloves. While Sky Fibre is available to between 60% and 70% of homes in the UK, BT fibre optic broadband is available to over 80% of homes and businesses.
Winner
Bundling
When it comes to home phone, BT fibre can be bundled with inclusive weekend, evening and weekend, and anytime calls. Sky Fibre can bundled with weekend, anytime UK and anytime international calls. You can add inclusive and discounted international calls to BT fibre too though, so let's call that a no score draw.
When it comes to TV, there can only be one winner. While bundling BT TV with BT fibre costs less than half what it costs to bundle Sky TV with Sky Fibre, Sky TV offers just about every channel it's possible to get in the UK, offers every Sky Sports channel, has more HD channels, and has just about every feature you can think of. Plus you get Sky Q - a far better set top box than BT YouView.
Winner
Complaints
According to the last report UK communications regulator Ofcom published about complaints made to providers, BT received more complaints about its broadband than average, while Sky received fewer than average. In fact, Sky has received fewer complaints about its broadband than BT has since at least 2012, so there's only one way this is going…
Winner
Customer service
Again we look to Ofcom to referee this round. In its latest report on satisfaction with the customer service of providers, Sky got overall satisfaction score well above average; and BT got a little below average. In fact, Ofcom research has found Sky's customer service to be better than BT's in three out of the last four years. Again, there's no contest…
Winner
Extras
You get Sky Broadband Shield, an online tool that prevents access to malware-infected and phishing sites and allows you to control what kind of content can be accessed at different times of day, and a free trial of McAfee Security Centre with all Sky Fibre packages. You also get unlimited use of Sky WiFi, which is available in over 20,000 locations across the country, at no extra cost.
BT fibre matches it blow for blow though. All packages comes with BT Parental Controls. Although these don't stop anyone from going onto malware-infected and phishing sites like Sky Broadband Shield, BT NetProtect Plus, which is included with Unlimited BT fibre 1 or 2, does.
All BT fibre packages also include unlimited use of BT Wi-fi, which outstrips Sky WiFi somewhat when it comes to availability with more than five million hotspots in the UK and seven million abroad.
However, it's BT Sport which sees BT take this round - you get all three channels online and on your phone incredibly cheaply with all BT fibre packages.
Winner
Packages
Sky Fibre keeps it simple:
| | | |
| --- | --- | --- |
| Package | Download speed | Monthly usage |
| Sky Broadband Superfast | Average 59Mb | Unlimited |
BT has a slightly expanded menu, though most people will only be able to get the first three:
| | | |
| --- | --- | --- |
| Package | Download speed | Monthly usage |
| BT Superfast Fibre Essential | Average 36Mb | Unlimited |
| BT Superfast Fibre | Average 50Mb | Unlimited |
| BT Superfast Fibre 2 | Average 67Mb | Unlimited |
| BT Ultrafast 1 | Average 145Mb | Unlimited |
| BT Ultrafast 2 | Average 300Mb | Unlimited |
BT's base fibre package is faster than Sky's. It also sells ultrafast packages, though they're not yet widely available (we expect this to change in the coming years).
Winner
Price
Price is difficult to judge - both providers have similarly priced packages, and both also regularly have offers and deals going on that can push one of them cheaper than the other.
In our experience, Sky generally works out slightly cheaper than BT, for broadband at least. We do recommend checking deals to see if that is currently the case, however.
Compare broadband deals in your area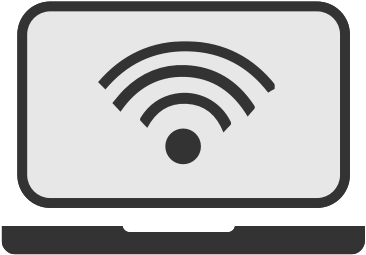 Really though, there's not a whole lot of difference - we recommend using our comparison tool above to see what deals are on at the time you're ordering your broadband.
Winner
Sky Fibre - but this could change depending what deals are currently available
Router
All BT fibre packages come with the BT Smart Hub, which has some of the best router tech you can get from a provider. It's got dual-band Wi-Fi with the latest 'wireless ac' standards, some top security, and advanced interference filters to give you a better and clearer Wi-Fi connection. It's pretty darn good.
With Sky Fibre, however, you'll get a Sky Hub - which isn't quite as good, with the last generation of Wi-Fi (n) and slower USB ports, but it'll still do the job just fine. You've also got the option to upgrade to the Sky Q Hub, a far better router with all the latest tech.
But it still doesn't quite rival the BT Smart Hub - there's no interference filter or smart scanner here.
Winner
BT fibre optic broadband... just
Speed
Tricky round to call this, as Sky uses BT's network to deliver its broadband, which means the advertised download and upload speeds for BT and Sky Fibre are more or less exactly the same.
But while Sky only offers average download speeds of 36Mb and 63Mb, BT also has a middle-tier package with average speeds of 50Mb. That equals a clear winner to us.
Winner
Usage
You can get both BT and Sky Fibre with totally unlimited usage. And you'll never be artificially slowed down, no matter what you're doing, as traffic management doesn't apply to these packages.
So... there's no difference whatsoever, really.
Winner
It's a tie
Verdict
Despite a late resurgence from Sky Fibre, we're awarding BT the victory on points, thanks to its performance in the availability, extras and price rounds. It was a closely-fought encounter, with Sky Fibre more than holding its own, dominating the complaints and customer service rounds - something to bear in mind when choosing between the two combatants.
You should also consider that, while the two offer similar speeds, what you'll actually get will depend on where you live. You can get an estimate of the speeds you'll get at your address by going to www.bt.com and www.sky.com, clicking on the package you're interested and entering your postcode and telephone number.
Overall winner
BT fibre optic broadband!