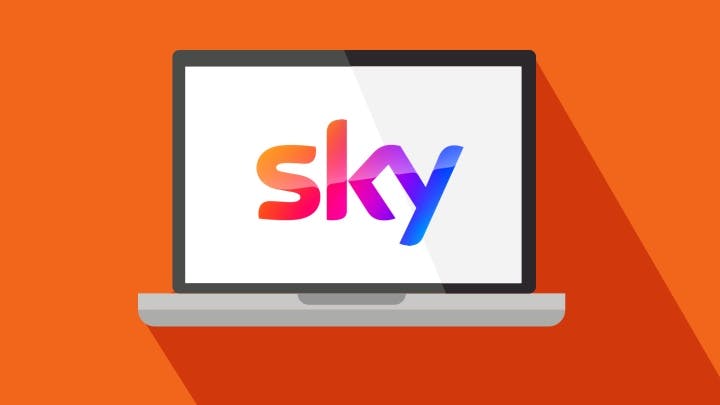 Sky (www.sky.com) has given its TV service a major shot in the arm. Sky Q is the biggest shakeup to Sky TV since high definition (HD) came along. But what is it, and is it any good?
What is Sky Q?
Sky Q takes best features of the old Sky TV and streaming boxes, like Apple TV or Amazon Fire TV stick, and smushes them together.
That means you get Sky's complement of channels, including the exclusive Sky Atlantic, catch-up TV, box sets, and movies, backed up by extra apps like iPlayer and YouTube, and the ability to stream music from your phone to any TV.
The central idea behind the new service, however, is 'fluid viewing'. What that essentially means is that what you watch travels around the house with you - or even outside the house in some cases.
For example, imagine you started watching an episode of Game of Thrones via Sky On Demand. Now say you had to stop watching to do something else - or needed a break to recover from all that stabbing - and wanted to watch the rest in a different room.
With Sky Q, you could move to a different screen in another room, and pick up exactly where you left off.
The same goes for recordings too. Rather than what you record being only available on your main TV, Sky Q lets you watch all your stored shows in other rooms, and even syncs with the tablet app so you can watch them on the go.
There are loads of other enhancements over Sky's previous products too. We've always found Sky's interface very easy to use, but Sky Q is another level.
Browsing channels is faster, and easier than ever before – if you're looking for a particular show, you can find everything about it, including catch-up episodes, and when it's next on with just two or three button presses.
What hardware do I get with Sky Q?
Sky Q offers up a variety of gadgets, which sit in different rooms, but work together to give you a consistent viewing experience on every screen. Here's what you can get:
Sky Q box
This is Sky's new set top box. It's smaller than the old Sky+ HD in physical size, but greater in ability. It's got 12 tuners, so it can record multiple channels at the same time, and there won't be any more fights over what people want to watch.
It also contains either 1TB or 2TB storage space - five times more than Sky+ HD, and enough to capture 350 hours of HD recordings. Plus it's ultra HD ready - perfect if you have an expensive 4K TV.
Sky Q touch remote
Sky has built a new remote to accommodate all the features of Sky Q. For example, there's a new touchpad that lets you scroll through the interface with simple swipes - much like using an iPhone in fact.
The Home button now takes you to your customised home page, with favourites and suggestions, and there's a dedicated 'Sky' button that sends you straight to your recordings.
It's Bluetooth, so you don't need to point it the right way to change a channel. But perhaps the coolest feature is an alarm that helps you find the remote when it's gone walkabout.
Simply press a button on the Sky Q box, and the remote will beep, which will let you identify exactly which side of the sofa it's slipped down.
Sky Q Mini
This diddy little box can be connected to a TV another room, so you can watch Sky outside the living room. It connects to the main Sky Silver box over your Wi-Fi connection, so you don't need any messy cables or anything.
Despite its status as a secondary box, it gives you the same functionality as the main Silver - you can watch all the channels, use all the apps, access all the movies and box sets, set recordings, stream music - the works.
Sky Q Hub
You don't need Sky Broadband to use Sky Q - it'll still work if you're with another provider - but if you bundle up, you get the new Sky Hub router.
In-built powerline technology uses the wires in your house to send data to Sky Q boxes to help streaming quality. It also turns Sky Q boxes into Wi-Fi hotspots, extending coverage further around your home.
What Sky Q packages are available?
There's just one Sky TV package that you can get: Sky Entertainment. It gives you that fabulous Sky Q 1TB box - which you can upgrade to a 2TB box for double the storage - and more than 300 TV channels to watch.
Those channels include the full Sky entertainment suite, such as Sky Atlantic, Sky 1, and Sky Arts.
If you want a bit more than that, however, you can add on extra channel packs for an extra monthly fee. You can get as many as you like, and they work on a rolling 30-day basis so you can add or remove them whenever you want.
The channel packs available are:
Sky Cinema - gives you 11 dedicated film channels and more than 1,000 movies on demand. Find out more about Sky Cinema in our guide.
Sky Sports - gives you up to 10 sports channels, covering Premier League football, Formula One, golf and more. You can either subscribe to the whole pack, or just get up to three channel bundles for a lower price. Check out our guide to Sky Sports for more.
Sky Kids - Gives you 10+ kids' channels, including Disney, Cartoon Network, and Nickelodeon.
Sky HD - Gives you a couple dozen channels in stunning high definition to watch on your HD telly.
Sky Ultimate TV - Pairs the Sky Signature pack with a Netflix Basic subscription
What's good about Sky Q?
It's Sky's most comprehensive TV service so far
You can watch TV around the house, not just in the living room
Personalised recommendations help you find cool things to watch
You can record multiple TV channels at the same time
You can watch recordings on in other rooms via a Sky Q Mini box or tablet
More than 350 channels are available, including Sky Atlantic
A huge amount of on-demand TV and films available to watch in all Sky Q-equipped rooms
Ultra HD-ready - though you'll need an Ultra HD-compatible TV to use it
Lets you push music, photos and more from your phone to the TV
The interface is really swish - easy to navigate and search and it looks good too
Excellent remote with some great features - including the ability to make it beep if you lose track of it
Can bundle in broadband - it's truly unlimited, so you can use Sky Q's many online features to your heart's content
Fibre broadband bundles available for superior performance and reliability
Sky Q + broadband bundles include Sky Q Hub router to extend Wi-Fi coverage around the home
What's bad about Sky Q?
It ain't cheap, especially if you add lots of extra channel packs
One-off set up fee - which can vary depending on which services you take out
No ultra HD channel… yet
Its best features require an internet connection with decent speeds
What else does Sky do?
Read more about the other services you can get from Sky: