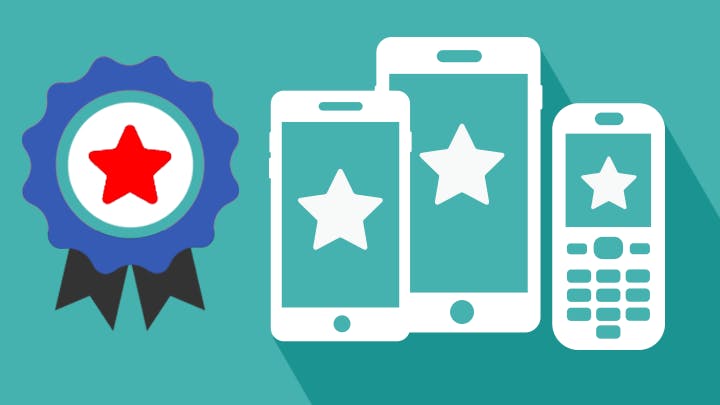 You've heard of SIM-only deals, but now it's time to meet their sibling: handset-only deals. While a SIM plan covers your connectivity, calls, texts, and mobile data, a handset-only deal is what gets you your mobile phone itself. Let's take a look.
How do handset-only deals work?
As the name suggests, a handset-only deal means you're only buying a handset.
Rather than a traditional mobile contract deal, in which you pay a monthly bill for both a phone and your network tariff combined, a handset-only deal gets you just the mobile phone on its own. You're then free to get a SIM plan from another provider. It means you can save quite a bit of money in the long run, you'll get more flexibility with your phone plan, and your phone won't be locked to a single network.
There are two main ways of getting a handset on its own: either by buying one upfront, or taking out a special financing plan such as a handset-only deal.
Buying upfront
The most obvious way of buying a handset on its own is to splash out and buy it upfront. That means you only need to make one single payment, and the phone is yours - you're not tied into any kind of contract or commitment. Of course, it does mean you'll either have to shell out a lot of money all in one go, or just settle for what you can afford right now.
You could get a little extra cash to put towards it by selling your phone to a mobile recycler, using a site like SellMyMobile.com to find the best offer. You can even sell your old phone if it's broken, in fact.
Mobile handsets are available upfront from retailers (such as Carphone Warehouse or Unshackled), direct from the phone manufacturer, and from mobile networks - though if you go the network route, check that you're getting an unlocked handset.
Handset-only plans
A handset-only finance plan, on the other hand, offers the best of both worlds. These split up the cost of your new phone into smaller monthly payments - so it makes things far more affordable, but it's still a SIM-free, unlocked handset with all the freedom that brings you.
Some contracts like these cover just a handset. Others cover both a handset and a network tariff, but split the bill into two parts - essentially two separate contracts that work independently. O2 Refresh is a good example of this.
Providers that offer handset-only contracts and financing plans include:
Whether you buy upfront or take out a contract, once you have your new mobile phone you'll need a SIM-only deal so that you can actually, you know, use it.
Take a look at our pick of the best SIM-only deals this month, compare even more on our mobile site, or look into pay-as-you-go SIMs if you're a very light user.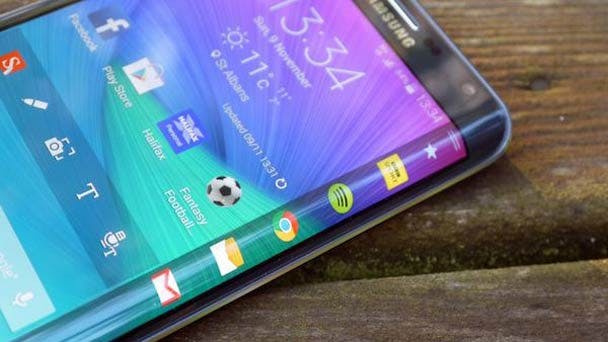 Why get a handset-only deal?
It's cheaper overall
You have the freedom to get a new phone whenever you want
You have plenty of choice over which phone you can get
You also have the freedom to change your SIM deal around more often
The phone is unlocked, so you're not tied to one single network
There's no credit check when you buy a phone outright
Which SIM-free phone should I choose?
Pretty much every phone is available SIM-free or handset-only in some form, so you've got loads to choose from. Do some research into what models are around and have a think about what phone would suit you best.
Remember to think about:
Price range - What can you afford? Do you want to splash out on a top-range phone, or need to stick to a budget?
Operating system - iOS, Android, or Windows? This can make a big difference to how much you enjoy using your phone.
Features and specs - What kind of features and specifications do you want in a phone? A fingerprint scanner? Lots of internal storage? A good camera? A gorgeous QHD screen?
Design - Giant phablet? Slim and small? Flip phone? Choose a handset with a size, shape, and feel that you'll be most comfortable using.
Some of our favourite phones include the iPhone X and Samsung Galaxy S8. Both offer stunning design, top specs, and some of the best features around, like Face ID on the iPhone and an Always-On Display on the Galaxy S8. Both are a bit expensive, though. If you want one but can't justify dropping a few hundreds quid all in one go, they're good candidates for a handset-only contract from a place like Unshackled.
At the budget end of the scale, the Motorola Moto G4 is cheap enough to buy outright, and thanks to its specs and design it doesn't feel like you've compromised much on quality. See our guide to the best budget phones for more.
And in the mid-range, we love the Sony Xperia Z5 Compact - which gives you amazing processing power, a 23MP camera, and a nicely sized 4.6-inch display - and the iPhone SE, which somehow packs the guts of an iPhone 6S into the body of an iPhone 5.
Take a look at our guide to the top smartphones this year, and have a browse of the phones on our mobile site for more inspiration. Then, compare handset-only deals to find the best deal for you.