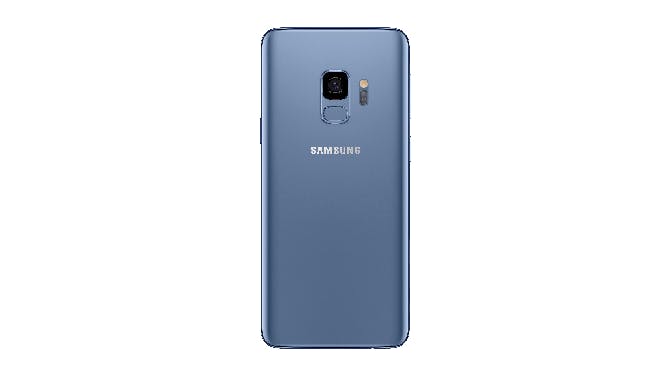 With so many options to choose from, picking the right Samsung Galaxy deal can be tricky. The good news is there is a light at the end of the tunnel - whether you want a nice low monthly cost, nothing to pay upfront, or a plan with tons of data - we're here to help you out.
There are plenty of ways to get your hands on a Samsung Galaxy phone; you can buy it directly from Samsung, and get a SIM-only deal, for instance. But the best way to spread the costs is to take out a contract plan from a mobile network, and our comparison table makes it easier than ever to get the best deals.
Samsung Galaxy contract deals explained
The best way to pick a cheap Samsung Galaxy deal is to compare them all with our special deal-picker.
Here are some things to consider when you compare Samsung phones:
Phone Model - what type of Samsung are you looking for? A Galaxy S8? Or perhaps a Galaxy Note 9? Compare them side-by-side or browse around for what's available.
Monthly Allowance - consider how much data you need for calls, and texts.
Network - make sure the network you choose provides good coverage in your area, and comes with perks and extras that suit you.
Contract length - most contracts last twenty-four months, but you might find some that last twelve, eighteen, or even thirty months.
Upfront cost - certain deals may require you to pay more upfront, while others offer a 'free' phone with nothing to pay today.
Monthly cost - this is what your monthly bill will be for the length of the contract. Use the 'Sort by' toggle to order the deals by price, data allowance, contract lengths, and more.
Picking a deal - Choose a plan you like the look of and click through. We'll take you straight to your chosen network or retailer's website.
Get your phone - finally, enter your details, sign up to the deal you picked and enjoy your new Samsung mobile phone.
What's good about the Samsung Galaxy?
Samsung Galaxy handsets are some of the most popular smartphones around, and for good reason - they're sleek, smart and packed with some seriously impressive specs and features. Indeed, if you're after a smart phone that combines style and substance in perfect unison, Samsung will be for you.
Let's take a look what the Galaxy range has to offer…
Design - The Samsung Galaxy's slick and stylish look gives any iPhone a run for its money, and its glass casing is as tough as they come.
Camera - Samsung Galaxy phones boast some of the most impressive cameras on any smartphone. Whether you're an amateur photographer, or someone who likes taking the odd-selfie - these impressive snappers will undoubtedly impress you.
Screen - if you like a large screen with stunning HD displays, Samsung Galaxy will be for you - the bright HD, super AMOLED display boasts screen sizes of up to 6.1inch. Plus, Gorilla Glass 5 on newer models means the phones are super sturdy, too.
Battery - despite a highly powerful screen, Samsung batteries can last for hours. Plus newer Samsung models also have fast charging capacity.
Compare Samsung Galaxy deals
We have some of the best deals available on the latest Samsung Galaxy phones, including: Samsung Galaxy S7 Edge, Galaxy S7, Galaxy S8+, Galaxy S8, Galaxy S9+, Galaxy S9 and Galaxy Note 9.
Upcoming models
Don't want to miss out on any deals for upcoming Samsung Galaxy models? We're on hand to deliver you the best deals on the latest Samsung Galaxy android phones.
Can I get deals with unlimited data?
Although they're only available from a handful of networks, deals with unlimited data are out there. Providers who offer unlimited data deals on handsets include:
Three - when it comes to unlimited data, Three's still the best choice. There are some re-strictions on its plans around tethering and roaming, but you'll be able to browse the web, stream TV and movies, play games and download apps to your heart's content.
Giffgaff - though these aren't truly unlimited, as your speeds will be throttled after you've used up a certain number of gigabytes each month.
Virgin Mobile - right now, unlimited data plans with Virgin are only available to existing Virgin Media broadband customers, though they are available from various other networks. Most providers offer deals with 10GB per month and above while other - EE, O2 and even BT Vodafone - have plans with 50GB+. If you use less date than that each month, you'll have more options by looking at high date deals as well.
How to get the cheapest Galaxy deals
Samsung Galaxy deals change all the time. To make sure you get the best deals and save the most money, we recommend you keep an eye via the deals checker at the top of this page.
To find the cheapest Samsung Galaxy deals, simply filter the above table to the type of deal you're looking for, then sort them by cost using the toggle.
Budget networks and MVNOs - mobile virtual network operators - will also keep your costs down. Providers like Virgin Mobile, giffgaff, or Id Mobile usually offer deals at lower costs than larger providers.
Older models - Each time Samsung bring out a new Galaxy phone, the model before it gets a cheaper, which you get to take your pick of some of the best deals.
Resellers - companies like Carphone Warehouse and DirectMobiles get cheap mobile deals in bulk, then pass the savings on to you.
Special offers - help yourself to things like lower prices, free gifts and cashback.
Existing customer deals - as an existing customer, you're in a great position, as some networks have special deals that are only available for their current mobile, broadband, or pay-tv customers.
Refurbished models - for those on a budget, refurbished phones are a perfect option; you might some great phones at seriously cheap price.