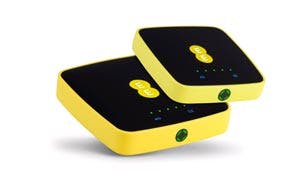 Mobile broadband devices, mi-fi, portable hotspots, dongles - whatever you call them, they're great for getting online from just about anywhere. So what exactly are they, and are they any good?
What's a mobile Wi-Fi hotspot?
A mobile Wi-Fi hotspot is a small device that lets you use the internet when you're out and about.
Usually small enough to slip in your bag or pocket, these gadgets connect to mobile broadband - 3G or 4G, the same as the internet on your mobile phone - and emit a Wi-Fi signal that you can hook your laptop, tablet, or smartphone up to.
They're perfect for:
Getting work done, wherever you are
Using your tablet on the train, even if it's a Wi-Fi-only model
Getting online when your home internet is down
Connecting everyone to the internet at a picnic or a festival
Quickly downloading a document when you're out and about
Chilling with a laptop in a pub or café
Using the internet when you're travelling or on holiday in the UK
Watch out though, because mobile broadband usually comes with pretty restrictive download limits. Unless you're a very light internet user, it's best just used every now and then when you need it.
Personal Wi-Fi hotspots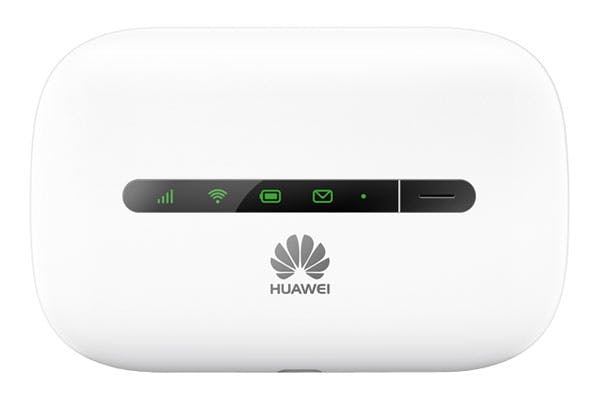 A personal Wi-Fi hotspot - aka mobile broadband device, aka mi-fi device, aka portable hotspot, aka pocket Wi-Fi, aka a bunch of other similar names - is the most common kind of mobile hotspot. It's a little device that you can carry around with you, and then when you need to get online you can just switch it on and connect your laptop, tablet, or smartphone to its Wi-Fi. It's like bringing a very small router with you, except that router is the size of a thick credit card.
Like a router, you can connect several devices at a time - up to 32 in some cases. A lot of them also support SD cards so you can access your files on the go as well.
Some mobile Wi-Fi hotspots are small, and support just a couple of hours of activity; others are larger and more high-tech, letting you go online for a whole day or so. You'll also find ones that are specially designed to be used in a car so you can use the internet while you travel (though not while you're driving, of course).
Where can I get one from?
Mobile Wi-Fi devices are available from major mobile networks, including:
You can either buy a device outright and get a data-only SIM card to put in it; or you can take out a one, 12, 18, or 24-month contract directly from the network. Longer contracts from networks often mean you get the device itself for free, too.
We recommend using a coverage checker, and picking a deal from a network that offers good 4G coverage in the areas you want to use your hotspot. Some have special deals on mobile broadband for existing customers too, so it's always worth seeing what's available from your current mobile network.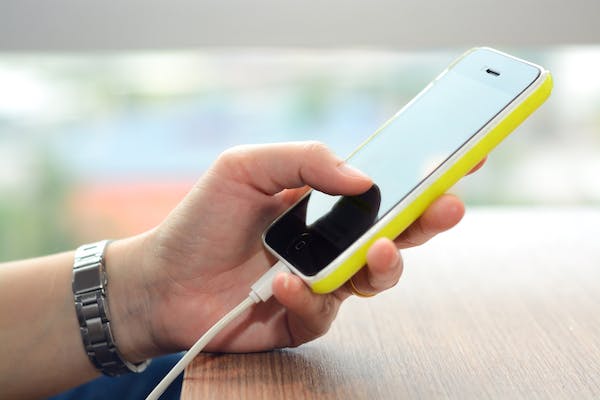 Tethering from a smartphone
Don't want to go to the hassle of getting a brand new hotspot device? Just use one you made earlier. A lot of modern smartphones have a mobile hotspot feature that lets you connect other devices to your phone's mobile internet - a process known as tethering.
Take a look at our guide to tethering to find out how to do it.
If you want to use mobile broadband a lot, however, tethering from your phone isn't ideal. It's a drain on your phone's battery, not to mention your data allowance, and isn't even possible on some phones. Plus, mobile networks often have limits on whether or not you can tether with one of their SIMs - check your mobile contract or our guide for details.
Dongles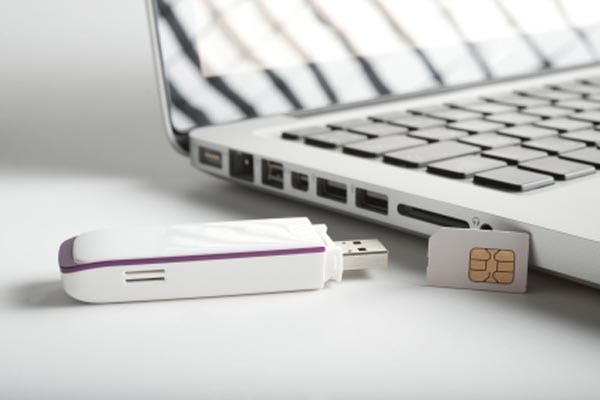 Dongles are a kind of mobile hotspot device, but they don't broadcast Wi-Fi. Instead, they plug into the USB port of your computer.
Other than that, they work in the exact same way as their Wi-Fi equivalents - they connect to mobile broadband and let you go online from almost anywhere. The only downside is that they can only connect to one device at once - and it must be one with a USB port, like a laptop. Dongles aren't much good for smartphones, tablets, or ebook readers.
See our full guide for more about dongles, or compare dongle deals here.